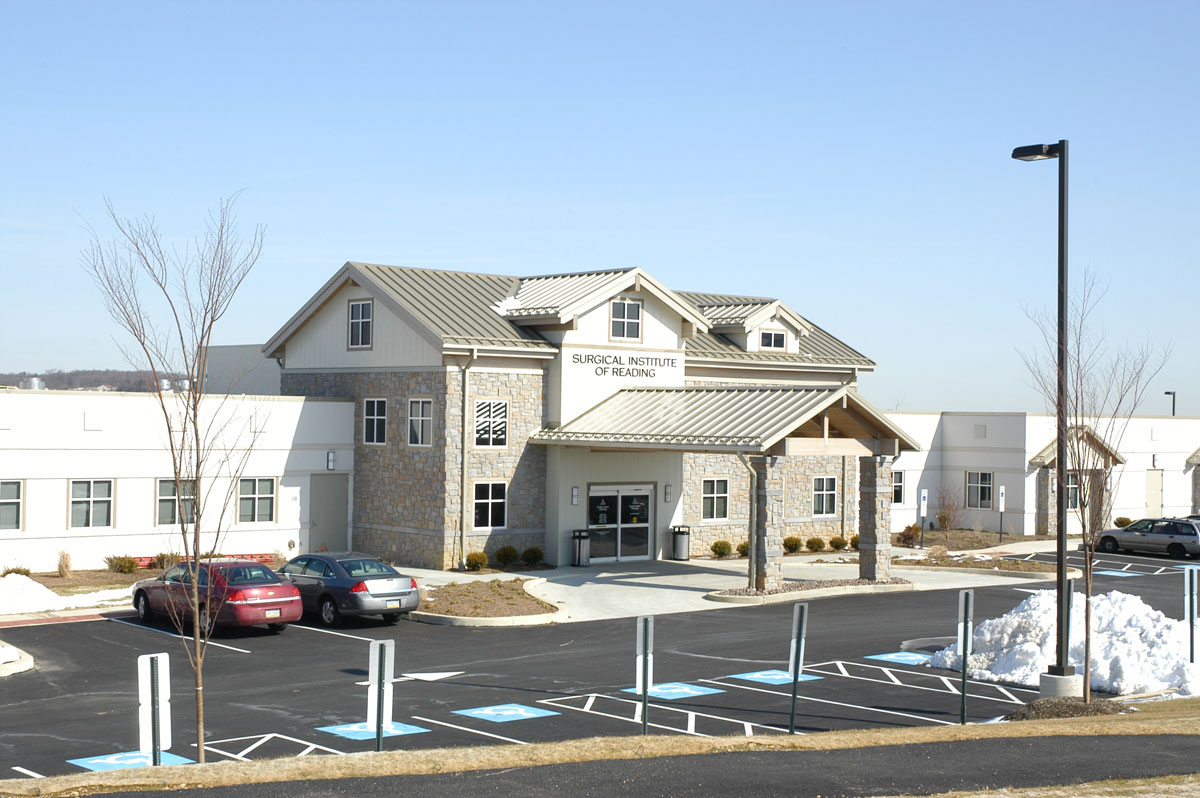 Healthcare & Life Sciences
Clients in the healthcare and life sciences industries count on Penntex to stay up to date on the ever-changing trends, technology and regulations in the industry – and we deliver. Our comprehensive approach to life sciences and healthcare construction begins with listening to understand each client's vision. We know the level of complexity facilities in these sectors demand and deliver the solutions that keep projects on time and on budget. We craft a custom approach to every project and have experience that spans ground-up design-build construction and carefully planned renovations.
Healthcare Construction
Our depth of experience and trusted subcontractor network ensure we can align a specialized team to each project's needs. Our ICRA- and ASHE-certified team has decades of experience across medical office buildings, imaging spaces, outpatient facilities, surgical suites, and more. We understand the vital importance of factoring in patient care planning, and how stringent regulations and compliance guidelines coupled with ever-evolving equipment for patient monitoring, imaging, lighting and med-gas delivery can drive design and system needs. From exceptional client service and delivering on the promises we make to safety excellence and client-first thinking, we blend big-picture understanding with a focus on the details to create project success and lasting relationships.
Life Sciences Construction
Delivering excellence for our life sciences clients is grounded in deep team experience in the sector, coupled with an intentional focus on staying tuned in to the continuous shifts and advancements in regulations, lab practices, processes and technology that are driving ongoing evolution. We understand the high demands of the specialized infrastructure needed for these sophisticated spaces. Whether ensuring optimized power delivery, accommodating sensitive vibration mitigation tolerances, or delivering precise control solutions, we work collaboratively with each client and their equipment manufacturing partners to ensure seamless delivery. We also understand speed to market is critical when preparing to open a new or renovated lab, research and development hub or manufacturing facility. We think and plan ahead, remaining agile and adaptive to accommodate operational and equipment plans as they are defined, while keeping projects on budget and on time. This collaborative approach ensures we deliver on each client's needs today and ensure their spaces are equipped to offer flexibility to meet future operational technology and expansion goals.
Contact us to connect with a Penntex team member who speaks the language of healthcare and life sciences construction and knows what works in today's ever-changing market.