UNDER CONSTRUCTION
Currently under construction in the Philadelphia Navy Yard, this 136,000 square-foot facility will be home to Iovance Biotherapeutics, Inc., a biotechnology company developing cancer immunotherapies based on tumor-infiltrating lymphocyte (TIL) technology. Once complete, the combination medical lab and office building will allow production according to U.S. Food and Drug Administration (FDA) guidelines and is designed to provide scalability using modular processes. The building will include a one-story section with utility yard and a three-story portion which will include adjacent green space and outdoor retention basins. Exterior site construction will also include creating 318 outdoor parking spaces. Upon completion of construction, the site will be submitted for LEED Gold certification.
To learn more about how the project is contributing to Philadelphia's growing life sciences industry, check out the blog.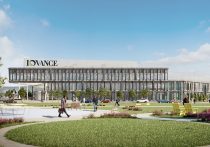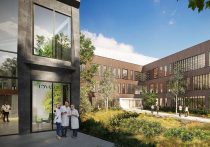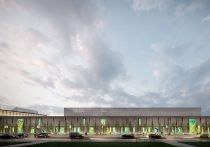 Location: Philadelphia, PA
Owner: Gattuso Development Partners
Tenant: Iovance Biotherapeutics, Inc.
Square Footage: 136,000 sq. ft.