Delivering on the Details for a Premier Life Sciences Building
This 130,000 square-foot life sciences space was built from the ground up inside the Philadelphia Navy Yard. By applying sustainable construction solutions and focusing on design details, Penntex delivered an eye-catching, LEED-certified structure that is ready to accommodate future tenants' needs. The final space, which includes an infrastructure design optimized for a life sciences tenant, will support office, research, shipping, receiving, and warehouse storage common to operations in the sector.
Significant Sitework to Overcome Poor Soil Quality
The notoriously poor soil conditions within the Philadelphia Navy Yard, created by decades of dredging and previous uses, meant a major effort to solidify the site was needed before the project could go vertical. Over 600 additional piles and enlarged foundations were required to accommodate construction and Penntex worked closely with geotechnical engineers throughout the sitework phase to conduct testing and ensure a stable foundation.
Standout Architectural Details
Achieving owner Gattuso Development Partners' vision for a life science building that would stand out the Navy Yard, required diligent attention to design details such as façade architecture, lighting accents (including lit entrance ramps), and custom dark panels that are designed to match the Navy Yard ships.
Tenant Function and Flexibility
A central goal for this 30-foot, clear-height building included providing a sophisticated infrastructure tailored to meet the space and system requirements of life sciences operations. Equipped to accommodate the high-performance mechanical systems, underground utilities, power needs, and drainage systems central to many processes in the industry, the building design also includes the flexibility to add an elevator and mezzanine without having to cut into the slab to accommodate pile and new foundation installations. The building's roof was also designed to handle significant weight to accommodate the equipment that may be needed by a future tenant.
Targeting Sustainability
The Penntex team worked with the client to achieve important sustainability goals related to energy consumption, water usage, material selection, and more. The structure has a green roof to minimize stormwater runoff, which can be seen by community members traveling on the highway that overlooks the Navy Yard. Following construction, the new building received a LEED Silver certification.
Minimizing Impacts from Market Fluctuations
This project was built near the end of the COVID-19 pandemic when material cost escalations and supply chain issues were making major waves across the industry. Through strategic planning and coordination with suppliers, Penntex was able to mitigate price increases on concrete and steel and ultimately deliver on budget.
Empowering Diversity
Our team took pride in assuming an active role on behalf of our owner partners to support the city of Philadelphia's economic opportunity plans. This included partnering with women-owned and minority-owned businesses throughout construction, while also working closely with subcontractors to ensure a diverse workforce through all phases of construction.
A strategic approach to planning and delivering on the details allowed Penntex to complete construction of this premier space on time and maximize value for the client.
Watch a Time-Lapse Video from the Site

Photo Credit: Halkin/Mason Photography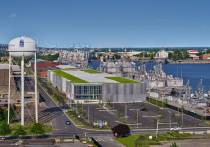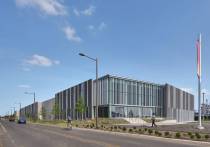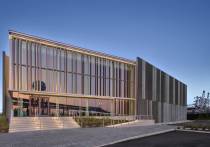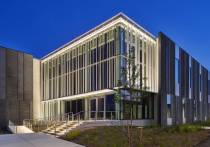 Location: Philadelphia, PA
Owner: Gattuso Development Partners
Industry:
Healthcare & Life Sciences
Warehouse & Distribution
Square Footage: 130,000 sq. ft.