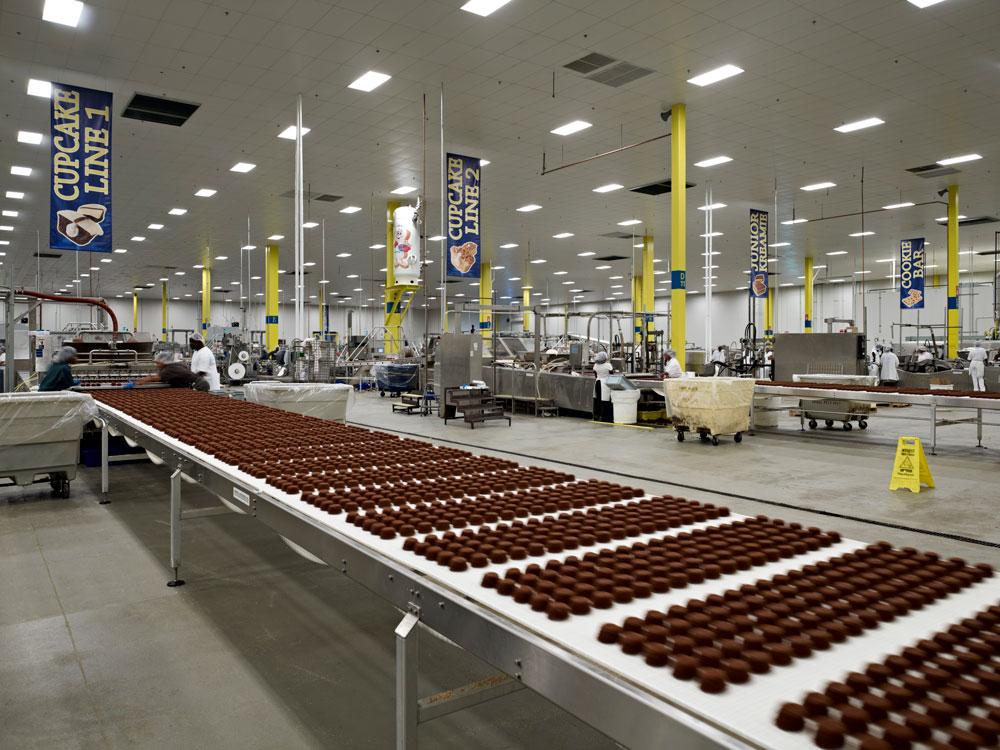 Specialized systems; mechanical and utility demands driven by production needs; highly-controlled environments based on production and quality demands – Penntex understands the complexity of industrial and manufacturing plant construction. From heavy machining to light manufacturing in highly-regulated and controlled environments, our specialized manufacturing construction team has experience working with clients across a wide variety of industries.
Clients count on Penntex to understand their operations and deliver solutions that meet the needs of process piping, refrigeration, temperature and humidity regulation, steam and boilers, ammonia systems and the many production-specific systems and monitoring equipment that must be considered in manufacturing facility construction. We start with a clear vision of your goals and an understanding of your production. We are constantly looking and planning ahead to uncover opportunities to drive value and build efficiencies.  We understand how important it is to consider sustainable solutions to lower post-construction operating costs, and we can work with you to determine the materials, systems and processes that will best fit your production needs. We can also guide you through the process to determine if LEED certification is the right path.
At Penntex, we believe success in industrial building construction begins with having the right experience to deliver the best solutions. Our specialized team has the depth of knowledge specific to manufacturing construction to be the adaptive, flexible leaders from start to finish – delivering on time and on budget.
When it comes to evaluating industrial construction companies for your next project, contact Penntex to learn more about how specialized expertise can drive value.