About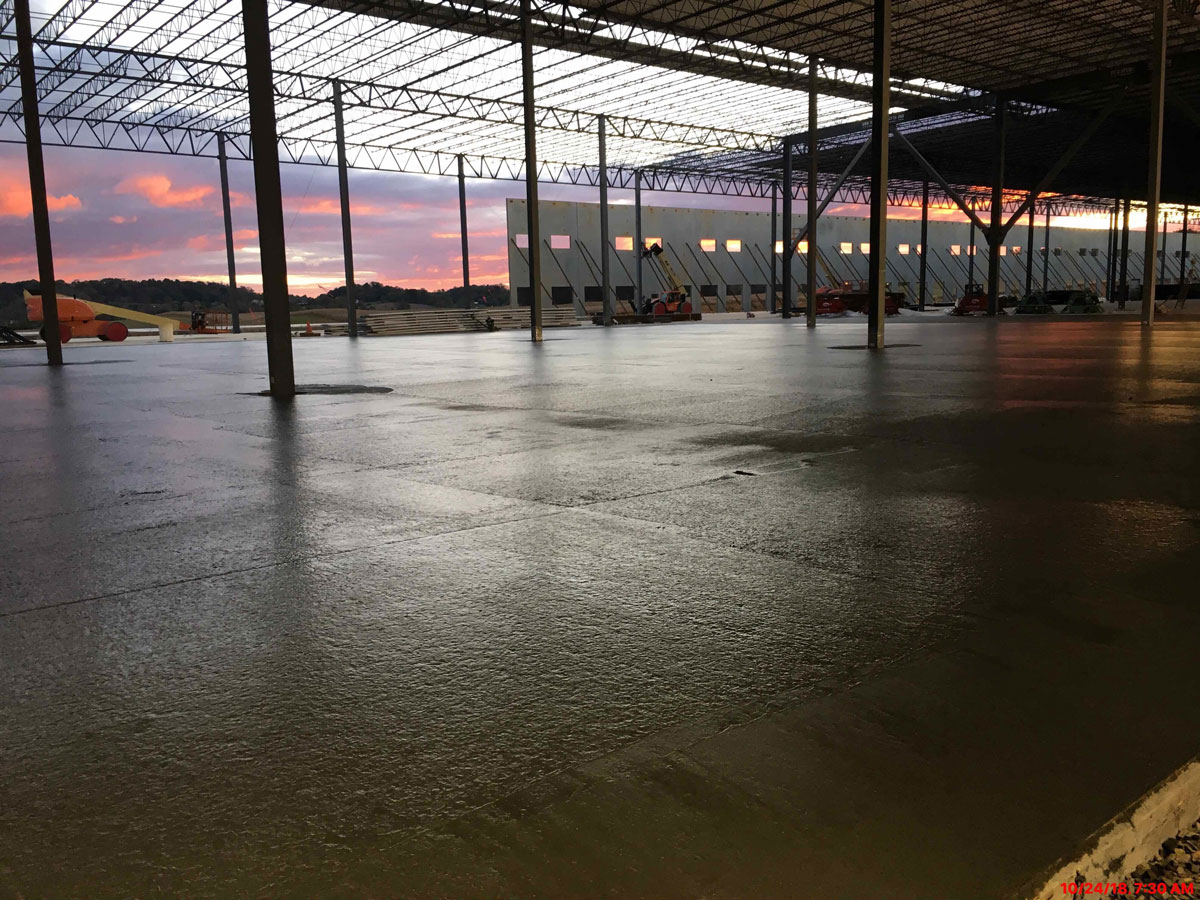 Exceptional solutions delivered on time and budget with outstanding service. A simple, yet powerful promise that drives the Penntex focus on Building Better.
As a full-service commercial construction company, we take great pride in our long-standing client and subcontractor relationships. Our total team approach means you get the very best experience (as well as bench-depth) through every phase of your project – from preconstruction and planning through design, build and beyond.
Clients count on Penntex to deliver construction services that drive value – and we deliver. Learn more about what sets Penntex apart and how our depth of experience, coupled with our outstanding team and focus on high-performance safety, drives our ability to deliver an exceptional client experience from start to finish.
Our History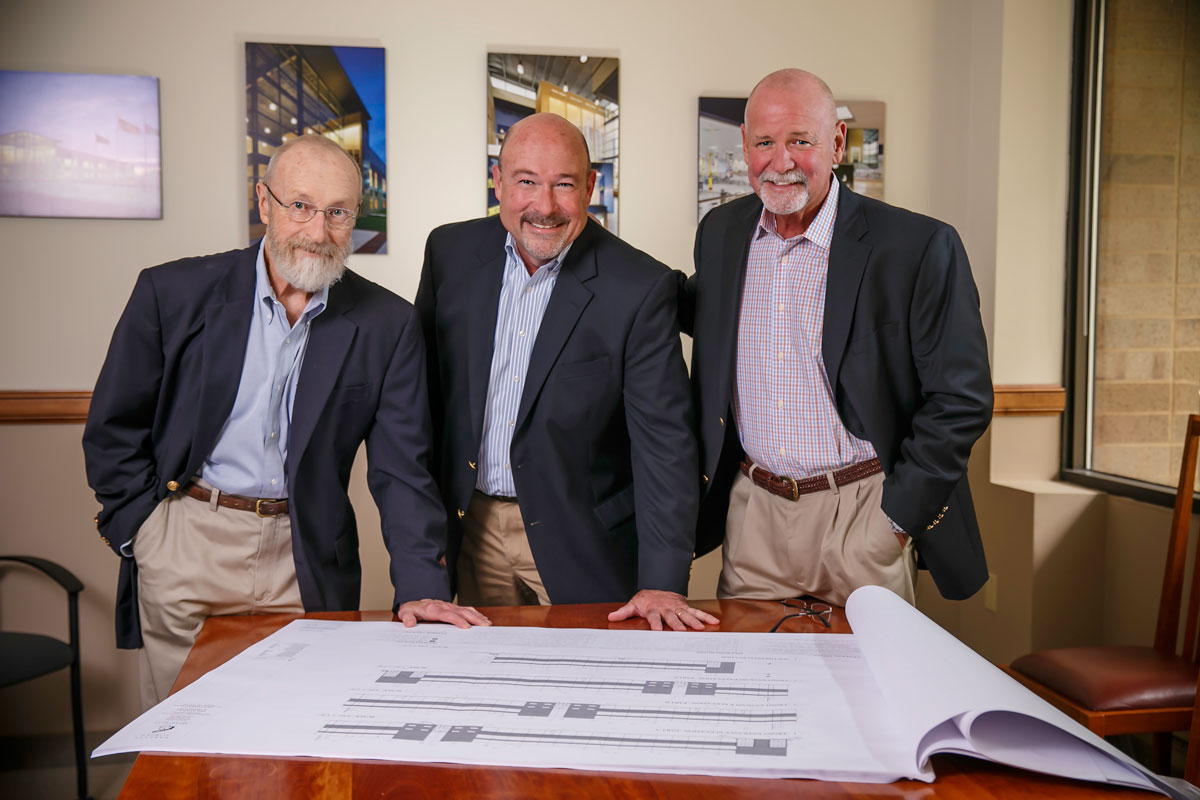 Building Better has been at the heart of the Penntex culture from the start. Since 1979, Penntex has been built through a commitment to client-focused growth. As the needs of our clients changed, we evolved to best serve them, continually shifting based on trends in sustainability, technology and the needs of the communities we serve.
In 1979, founder and current company principal, John Pregmon, launched Allied General Construction Services Corporation to serve the construction and tenant fit-out needs of the Center City, Philadelphia region.
In the 1980s, as more developers were attracted to the area, the landscape of the Philadelphia construction market rapidly evolved and the areas surrounding the city began to grow.
In 1989, in response to needs of clients looking for a partner who could deliver comprehensive construction management services from the ground up throughout the region, Allied General Construction Services moved to a larger location outside of Philadelphia and the company was re-branded as Penntex Construction, a construction management firm with a commitment to delivering an exceptional client experience.
Over the next several years, the greater Philadelphia area continued to grow and the surrounding counties of Montgomery, Chester and Bucks experienced a surge in development and an influx of high-tech businesses.
In 1996, Brian Belcher, longtime friend and business associate of John Pregmon, joined the company as a principal. With a depth of experience in development, including specialized marketing and new business expertise, Brian focused on expanding the company's reach. Penntex grew along with the market, cultivating client relationships across the commercial, warehouse, medical office and manufacturing industries.
In the early 2000s, Penntex continued to grow, expanding the company's geographic footprint across New Jersey and Pennsylvania (including greater Philadelphia, Lehigh Valley and the Central Pennsylvania/ Harrisburg/Carlisle areas), further solidifying the company's reputation as a progressive, full-service construction management firm. The team focused on attracting top talent, building relationships with a trusted network of specialized subcontractors, and consistently delivering an outstanding client experience.
In 2014, Penntex welcomed Jim Hoolehan at the principal level. Well-known across the area for his outstanding work in construction management, Jim further expanded the company's reach, bringing new opportunities upon which to build.
In 2016, Hoolehan became a co-owner of the company alongside founder, John Pregmon and Brian Belcher.
In 2017, Jim Hoolehan became president of Penntex Construction, responsible for the strategic vision and advancement of the company.
In 2020, the Penntex team navigated the disruptions caused by the COVID-19 pandemic, placing great emphasis on team and client safety and continuing to get work done for clients following safe construction practices. In spite of the unprecedented changes and barriers, the company remained strong, retaining their full workforce and continuing to grow revenue.
In early 2021, company president and co-owner, Jim Hoolehan, became sole owner of Penntex, purchasing the firm from founder John Pregmon and fellow co-owner Brian Belcher. Belcher remained with the company to lead business development efforts. Pregmon officially retired to enjoy much-deserved time with family.
In 2022, the company continued to focus on strategic client-centered growth and an approach to Building Better that included helping partners navigate the ever-changing supply challenges in the industry resulting from the warehouse and distribution market boom following the COVID-19 pandemic. The team moved into the new Philadelphia-area headquarters, which nearly doubled available space and added robust technology, training, and collaboration upgrades. At the conclusion of the year, Penntex honored Brian Belcher as he began his well-earned retirement transition.
In 2023, four longtime Penntex leadership team members, Mark Ginther (Senior Vice President – Preconstruction), Lisa Kuester (Chief Financial Officer), Bill Lane (Project Executive – Vice President), and Jim Miller (Senior Vice President – Operations), joined company President Jim Hoolehan as partial shareholders in the company.
With a foundation built on thoughtful client and market-centric growth, Penntex is continuing to grow, expand and evolve to meet the needs of clients and communities around the region. From leveraging technology in project planning, execution and reporting, to a continual focus on cultivating a team that stands ahead of the rest, Penntex looks forward to delivering solutions that meet the ever-changing needs of our industry and the industries we serve.
Leadership & Team
At Penntex, our team sets us apart. To them, Building Better means a commitment to delivering outstanding work and an above-and-beyond client experience – always. Our culture is built on investment. We invest in our employees and in turn, they invest the very best of themselves every day, contributing to the long-standing client relationships we are proud to hold.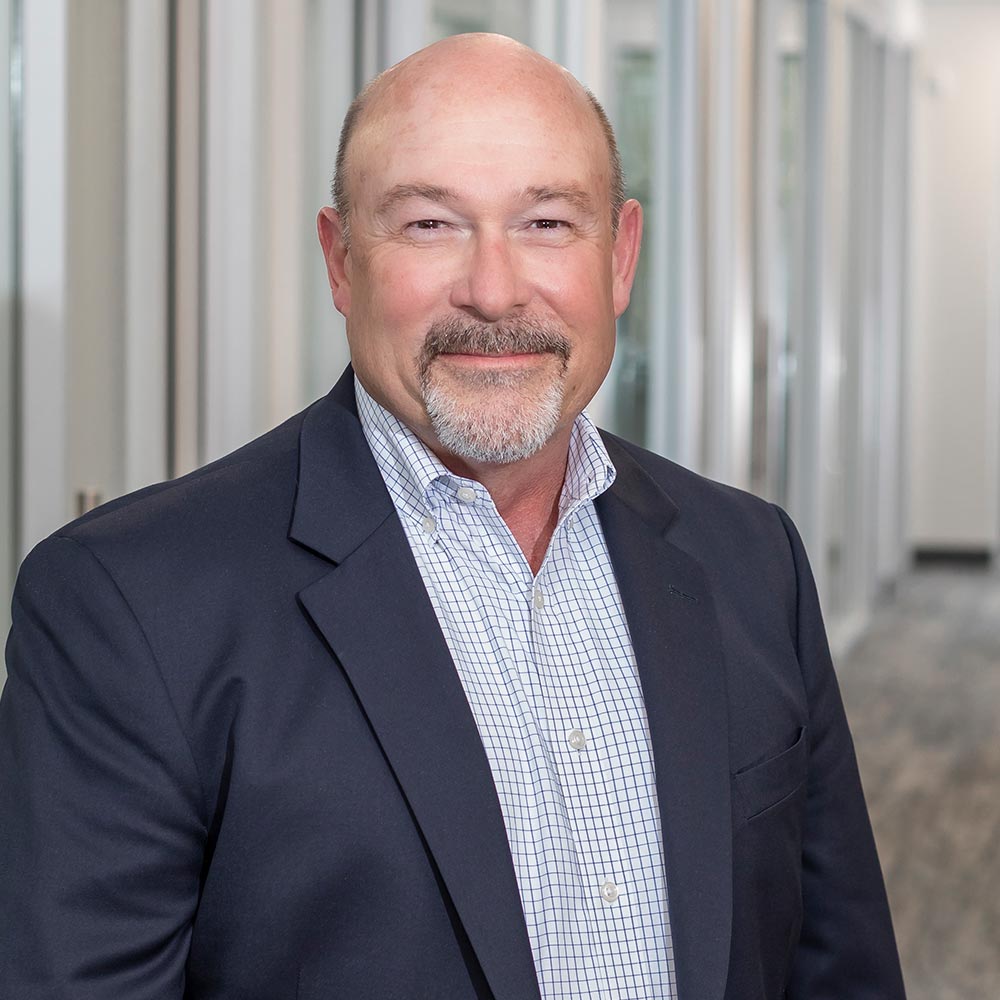 Jim Hoolehan, P.E. President
Jim joined Penntex as a principal alongside company founder John Pregmon and co-owner Brian Belcher in 2014, became a co-owner in 2016 , and the company president in 2017. Jim has over 35 years of construction management experience, specializing in managing company operations, pre-construction services, conceptual estimating and design build construction methods. In 2021, Jim purchased the company from John and Brian, becoming the sole owner. Serving in the dual role as sole owner and president, Jim oversees day-to-day operations, company asset management and guides the strategic vision for ongoing client-focused growth, ensuring all clients receive an exceptional building experience.
Jim obtained his BS in Civil Engineering from the University of Missouri – Rolla and later his PE as a Structural Engineer. Beginning in the 80's, Jim developed his skills providing pre-construction services and building design-build projects in the New England states, Pennsylvania and then throughout the United States providing various clients with a consistent product and building approach. Jim currently serves on two American Concrete Institute (ACI) committees (302 and 360) working on future revisions to these ACI publications that specialize in concrete floor slab construction and design.
Email Jim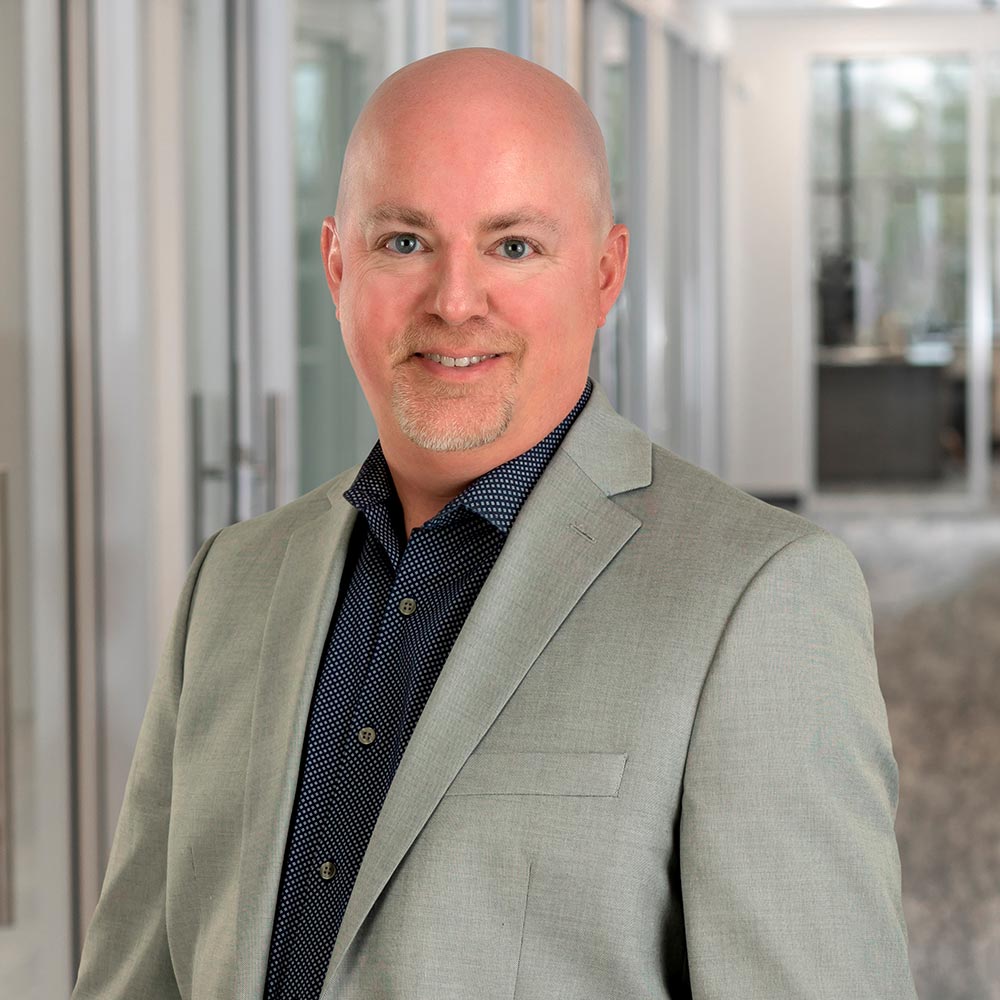 Mark Ginther Senior Vice President – Preconstruction
Bringing over three decades of construction experience to his role, Mark serves as Senior Vice President of Preconstruction where he leads the Penntex team of estimators to ensure timely, accurate, and comprehensive bid proposals to clients. His extensive conceptual estimating expertise and budgeting experience to maintain and monitor cost restraints during the design phase of projects are foundational to the team's ability to successfully execute design-build projects on time, budget and with exceptional value for our clients.
Email Mark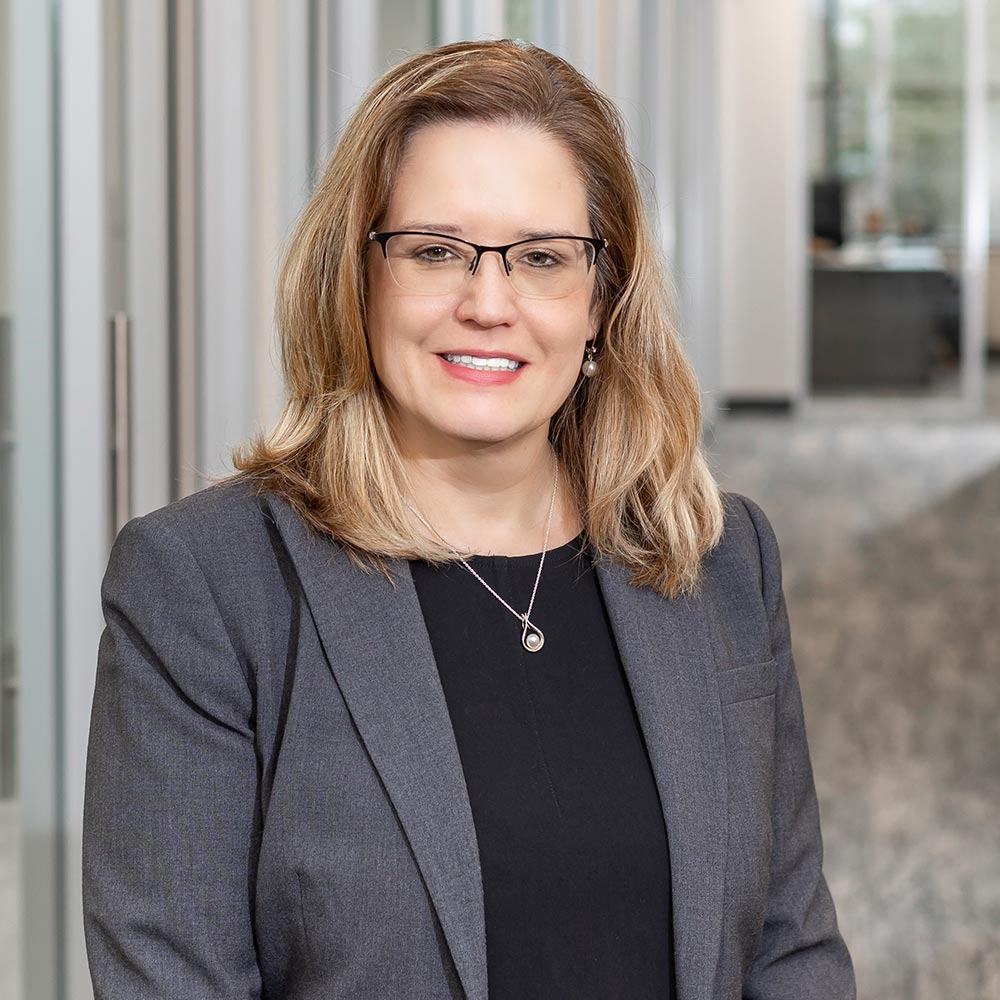 Lisa Kuester Chief Financial Officer
Lisa began her career in the construction industry in 1993 and has been a part of the Penntex leadership team since 2017. In addition to overseeing Penntex's company financial operations, Lisa has a deep understanding of construction management budgets, cost controls and value delivery, which guides her ability to serve as a trusted steward on behalf of our clients. Lisa works closely with the Penntex team of project managers and directs all aspects of monthly budgets, month and year-end closing, job cost and daily accounting functions as well as overseeing the accounting team. Lisa holds degrees in both accounting and business management.
Email Lisa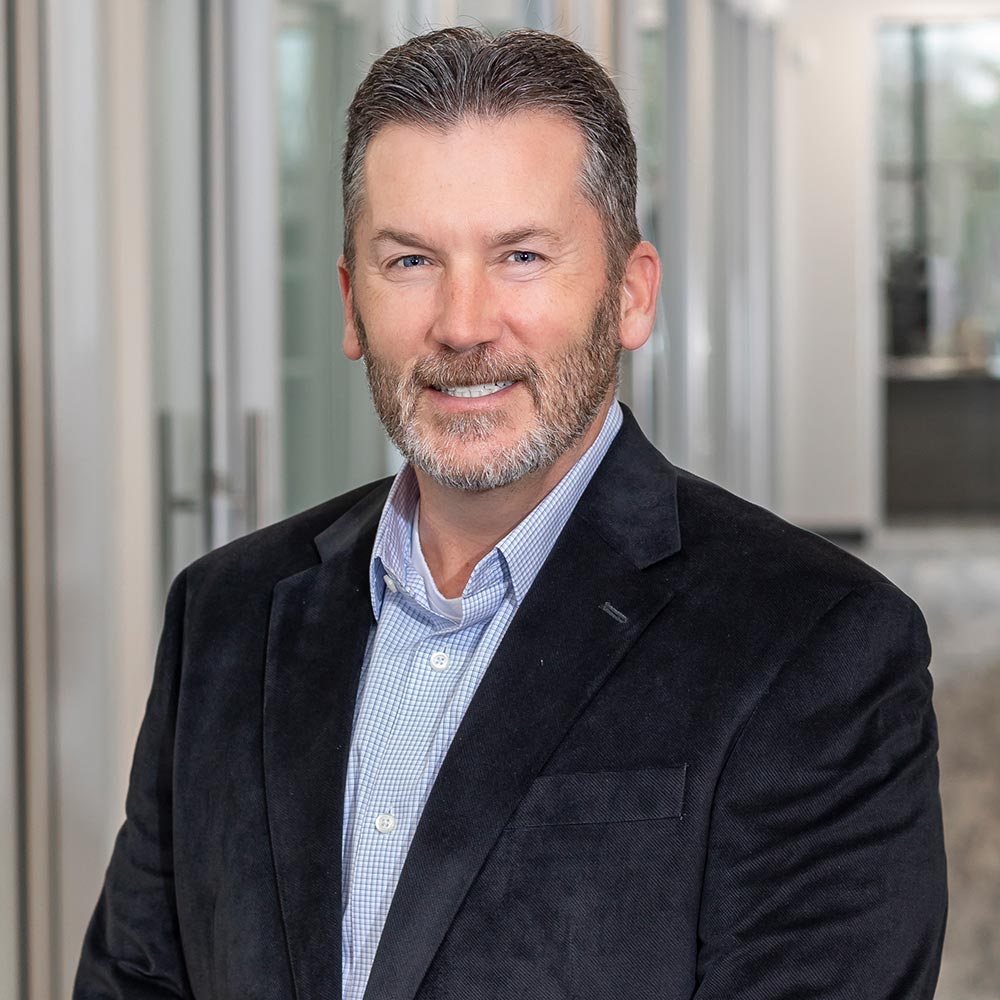 Bill Lane Project Executive – Vice President
Bill began his career in construction in 1988 and has been a member of the Penntex team since 2000. His extensive experience in construction management and project estimating, combined with his demonstrated ability to successfully manage projects of all sizes and grow lasting client relationships has been at the heart of his growth into the pivotal leadership role he now holds. Bill has a BS in Civil Engineering.
Email Bill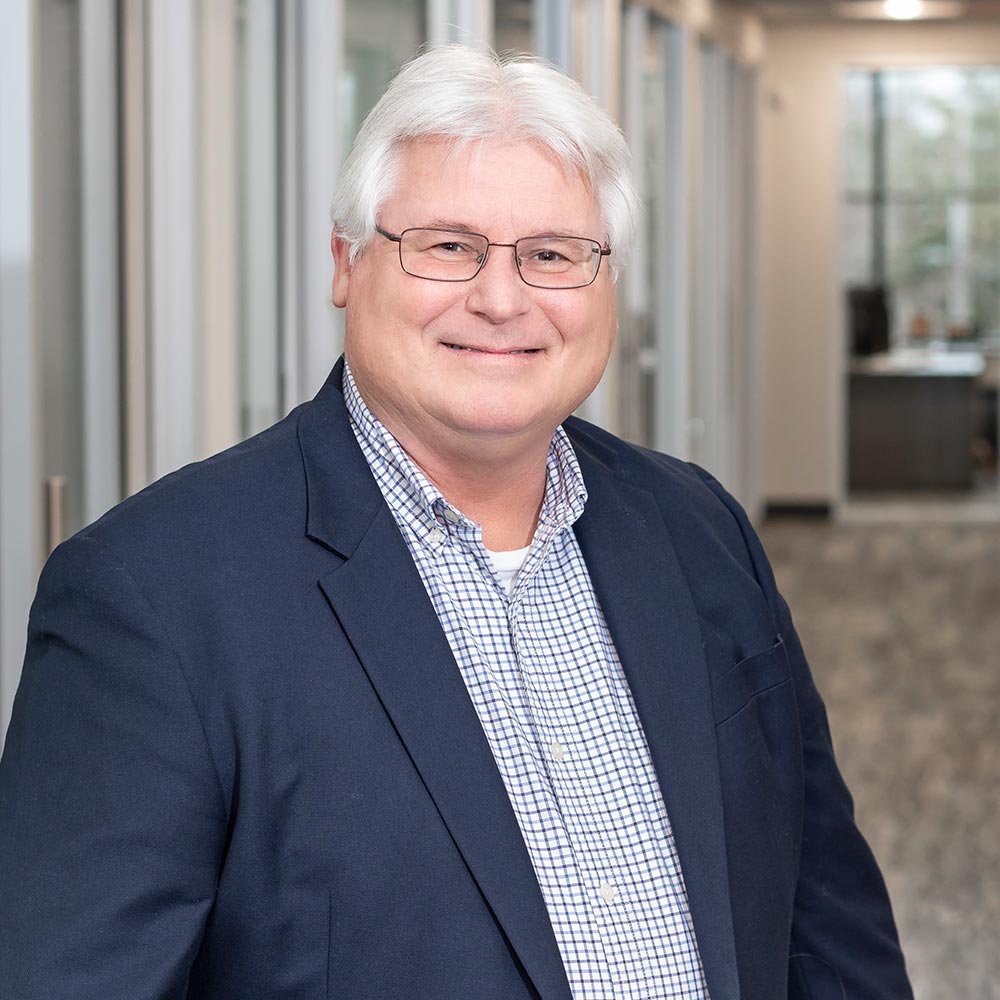 Jim Miller Senior Vice President – Operations
With construction industry experience that spans four decades, Jim has been a vital member of the Penntex team since 2015. Throughout his career Jim has led all aspects of construction from preconstruction and estimating to project management functions. As Senior Vice President of Operations, Jim manages projects from initial concept through design and completion, working closely with owners, developers, design professionals, code officials and subcontractors daily.
Email Jim
Where We Build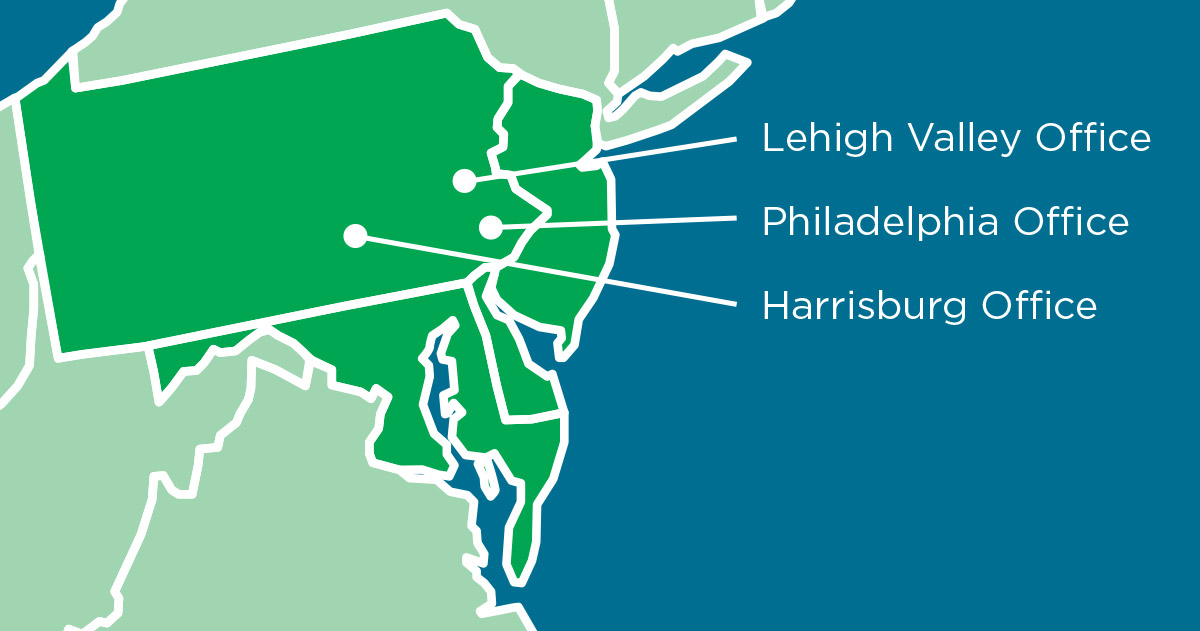 From warehouses in carefully planned industrial parks, to manufacturing facilities in suburban towns, to medical offices and commercial buildings in urban centers, the Penntex team has experience building at sites across the greater Mid-Atlantic region. Clients across Pennsylvania, New Jersey, Delaware, and Maryland count on our team for integrated construction management solutions delivered with a commitment to Building Better.
We understand each job site and community is unique and has its own particular needs. That's why we have built relationships with local officials and subcontractors in communities across our service areas that contribute to our team's ability to deliver exceptional work on time and on budget.
Check out our projects section for a sampling of our work and reach out to a member of the team anytime to learn more about where and how we work.
Building Community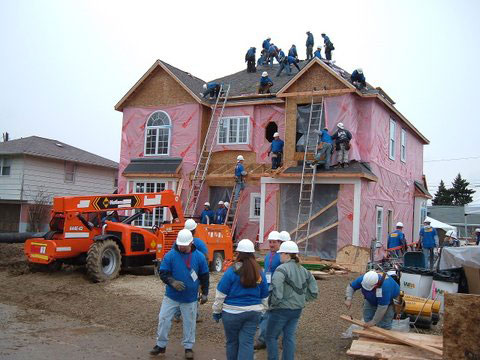 At Penntex, building community highlights our approach to the most critical part of our business – people. These people make up the clients we serve and the employees and subcontractor partners who help us deliver exceptional work every day. It is a focus on relationships that drives our commitment to Building Better.
Building community also extends to the towns and cities where we build. We take our responsibility to consider the impact our projects have on the environment and the communities we serve seriously, which is why we focus on delivering sustainable solutions to provide the best fit for our clients and for the neighborhoods where we work.
Get in touch to learn more about how Penntex's approach to building community can add value to your project.