Building Better together.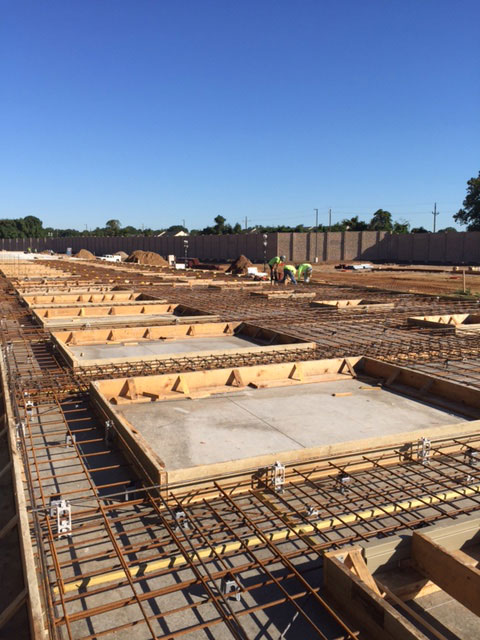 At Penntex, this is the mantra by which we live, and it takes on two important meanings:
Internally, it stands for our commitment to create an energized and positive work environment for our team.
Externally, to our clients, subcontractors and vendors, it stands for a commitment to deliver creative building solutions and an exceptional experience – always.
Both are fueled by an outstanding Penntex team that sets us apart and is second-to-none. If you are a creative-minded, service-focused individual with a passion for building great things with great people, we encourage you to learn more about us below and reach out to get information about current opportunities.
Connect With HR About Current Opportunities
Always Interested In Connecting with Qualified Candidates
We are always interested in speaking to potential candidates who may be a fit for the Penntex team. In addition to the specific positions available by clicking the link above, we're always open to receiving inquiries and applications for positions such as:
Project Engineer
This critical position on the Penntex project management team is responsible for providing daily support to both the Project Manager and Superintendent on all aspects of the project. This includes managing and distributing the day-to-day project documentation, facilitating the shop drawing/submittal process, and supporting submission of project closeout documentation.

Project Manager
Responsible for oversight and day-to-day management of assigned projects, the Penntex project manager role requires expertise in construction management, building codes, estimating and financial analysis. This key position leads an interdepartmental team to complete assigned project on time, with accuracy and in alignment with the Penntex commitment to Building Better.
Superintendent
Leading the team through all phases of on-site construction, this position is pivotal to delivery of successful projects and to the Penntex focus on creating long-term client relationships. This positions takes a leadership role at their assigned project sites, guiding and supervising the Penntex team, subcontractors, and managing material and equipment to ensure successful project delivery.
Interested in Learning More? Want to Submit Your Information?
Reach out to jobs@penntexconst.com to start a conversation and learn more.
Culture
The Penntex culture is built on investment. We invest in our employees and in turn, they invest the very best of themselves to our team every day by contributing to the long-standing client relationships we are proud to hold and the exceptional work we deliver each day.
We believe great work begins with a great work environment and with team members who connect with the company and one another. We invest in ongoing education to help our team members build their skills and knowledge. We focus on safety as a top priority, ensuring the team has the right tools, equipment and training for each job.
We work hard, have each other's backs and take time to have fun and celebrate success.
We invest in providing our team with a robust benefits package including:
Medical, dental, vision, disability and life insurance
HSA account with company contribution
401K/Roth IRA program with company contribution
Tuition reimbursement
Health and fitness reimbursement
Unlimited paid time off (PTO)
At Penntex, we focus on a people-first approach. If you're considering a job in construction, looking to build an outstanding construction career or make a change, we encourage you to reach out jobs@penntexconst.com to learn more.