New Building & Office Fit-Outs Customized for Automated Technology
A ground-up new construction build, this 753,000 square-foot space was anything but a standard big-box project. A complex automation system and multiple custom office fit-outs were among the highlights of what made this warehouse and distribution facility unique.
Significant Sitework
Penntex moved over one million yards of fill, including a 52-foot cut and 54-foot fill to balance the very uneven site. The building pad was also cement stabilized to allow construction to progress throughout winter.
Sophisticated Automation Systems
To help bring the facility's leading-edge technology to life, the Penntex team tapped into experience gained installing a similar system at Geodis Carlisle to maximize value. The advanced automation system includes expansive racking and conveyor systems featuring integrated technology including robotic arms and forklift guide wires. To support system installation, Penntex led construction of all support systems including sprinklers, life safety, air compression and electrical.
Custom Office Fit-Outs
The building, which is set up for two tenants, includes a dividing wall to separate East and West spaces. As part of construction, Penntex completed several custom fit-outs, including two main office areas where tenants will reside.
Complex Systems & Features
Similar to Lot #1 (Building A), the facility features an injection well system that collects and filters rainwater. If the wells fill up, the system will shut down and redirect the water to basins.
Successfully delivering this complex project required clear communication, strategic project management and partner engagement every step of the way. It was an honor to be able to deliver ahead of schedule and with maximum value for a long-time owner partner.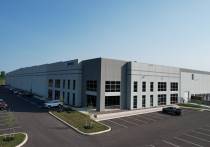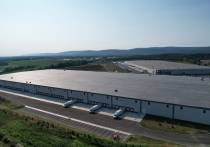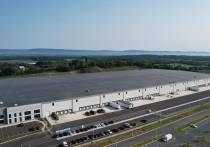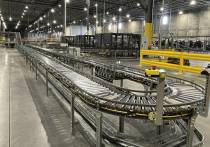 Square Footage: 753,000 sq. ft.