Managing Rocks & Railroad Tracks to Deliver a Tenant-Ready Warehouse
Extremely rocky site conditions, on-site railroad tracks, and roadwork that had to be coordinated around the school season required a thoughtful approach to address the unique intricacies of this warehouse and distribution project.
Substantial Blasting & Earthwork
Getting to a basic grade meant sitewide blasting and close collaboration with on-site engineers and the Pennsylvania Department of Transportation (PennDOT). A 30-foot rockface wall that stretches 3/4 of the building length was constructed. Soil nails were put into the rockface to hold everything in place and portions of the wall were sprayed with shotcrete for stabilization. The resulting rock created from blasting was utilized for pad construction and provided a solid base through a wet winter.
Railroad Coordination
Replacing a culvert running under on-site tracks was accomplished through coordination with the local railroad authority, including detailed timeline planning to map work between scheduled trains and a compressed construction effort to expedite completion and get tracks re-installed and operational before the next train's arrival.
Going to Great Depths for an Injection Well Installation
The significant 30-foot excavation required to get the site to grade meant the additional below-grade sitework to place the injection well system had to consider the naturally flowing ground water at that depth. Implementation of the large detention basic, filtration system and corresponding series of injection wells was achieved by continuously pumping water during construction.
Road Improvements Planned Around the School Season
Road improvements had to be executed around the school season to avoid disrupting school bus traffic on the impacted roadways. Once construction began, one lane of traffic had to be maintained at all times to accommodate traffic to and from nearby businesses.
Customized Tenant Improvements
To help bring the final space to life, Penntex completed improvements for the inbound logistics company tenant as well as spec office work that was split into two sections to deliver flexibility for future occupants.
Providing value our clients can count on through creative problem solving is at the heart of the Penntex commitment to Building Better and was central to the team's ability to help manage risk and deliver on time and on budget for this project in Pennsylvania's Lehigh Valley region.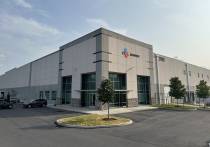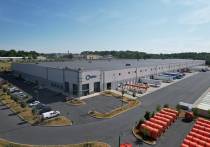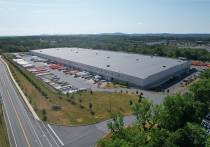 Location: Bethlehem Township, PA
Owner: Black Creek Group (Ares Management)
Square Footage: 513,520 sq. ft.