Building Infrastructure Alterations to Support a Unique Automation System
When an existing warehouse and distribution center needed to install a complex automation system to enhance their operations, Penntex applied specialized expertise and custom construction solutions to complete the alterations to support the new equipment.
Because the automation system was one of the first to be installed in the United States, Penntex did not have structural drawings or plans to follow when making infrastructure improvements. This required coordination with the project owner and Austria-based automation technology partner to overcome learning curves and ensure all parties were in alignment throughout all phases of construction, including:
Constructing Precise Housekeeping Pads
To prepare for installation, Penntex built five housekeeping pads, which had to achieve proper floor flatness (plus/minus 15mm elevation between all pads) to ensure the photo eyes, conveyor lines, and robotic picking system could operate correctly. Because the existing building was older, the concrete slabs were not level or thick enough to support the overall weight of the automation system, so Penntex had to overcompensate by adding extra rebar and wire mesh.
Building a Custom, Compressed Air System
The existing warehouse and distribution space required a custom, compressed air system which was created using cooper piping. A redundant system was also installed for back up. The placement of the system was a moving target as plans for the conveyor equipment placement shifted, so Penntex remained flexible and kept in constant communication will all parties until it was confirmed where the units would be placed.
Coordinating & Completing Building Alterations
Penntex demoed the existing racking system and aerosol cage and coordinated the electrical compressed air, lighting, and all support and systems that would be necessary to operate the new equipment. This included installation of all new in-rack sprinklers, which was complicated by super tight tolerances around conveyors, totes and robotic picking technology and a lack of specific compliance regulations since the installation was one of the first-of-its-kind in the country. The team worked in lock step with the equipment provider and engaged inspectors throughout the process to ensure a seamless installation.
Driving Value Through Effective Construction Management
The complexity of the build and the need for alignment among owner partners, the automation system manufacturer, racking provider and Penntex team required a strategic approach to choreographing and managing project phasing. Daily meetings and open lines of communication ensured construction phasing remained on track and on budget.
The greater the challenge, the higher the Penntex team rises, and it was an honor to help bring this leading-edge technology to life as part of one of the first United States installations. By taking a strategic approach to planning, project management and learning along the way, the Penntex team was able to deliver on time and maximize value.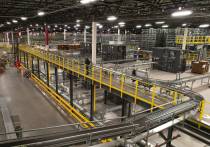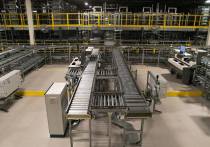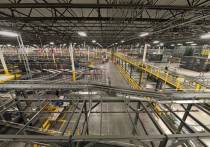 Owner: An International Logistics Company
Square Footage: 250,000 to 280,000 sq. ft.