New Corporate North America Headquarters
Project Detail
Located in the Keith Valley Business Center in Horsham, PA, Nicomatic's new North American headquarters involved a comprehensive interior and exterior renovation to create a combination manufacturing and office facility. The project was highly budget-driven and required Penntex to complete extensive value engineering analysis (especially in the manufacturing area) and employ creative solutions to meet overall high-quality goals within the critical budget guidelines.
Efficient Exterior Upgrades
Built in a former United States Postal Service facility, the building received a full facelift with all new energy efficient windows, roofing and a new main entry vestibule. Site parking lots were re-surfaced and other improvements were made to site lighting, sidewalks and landscaping. A new concrete patio and separate smoking shelter were also installed.
Modern Interior Enhancements
The interior of the building was completely renovated with all new HVAC, electrical power and lighting systems. A modern office area was created with new glass-wall office fronts and a dramatic high, open ceiling in the cubicle work station areas. Other employee amenities added included a large breakroom and training area separated by a Modernfold folding wall system and a new fitness and game room with restrooms and a shower facility.
Throughout the project, Penntex worked closely with Nicomatic and project subcontractor partners to deliver solutions that enhanced value and at the conclusion were able to deliver the project on time and on budget.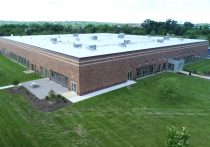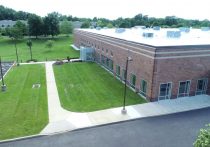 Industry:
Corporate & Commercial
Industrial & Manufacturing
Square Footage: 45,000 sq. ft.