Building Access, Connections and a Seamless Cadence for Construction Success
Located in one of the most dynamic distribution corridors in the Northeast, this master-planned logistics park was approved for a total of over 1.7 million square-feet across three on-site buildings. Strategic project planning and a carefully phased cadence of work, combined with building access and connections on a massive scale, were at the heart of the Penntex team's ability to deliver value and hit the mark on critical tenant move-in targets.
A Carefully Managed Construction Cadence
Shortly after wrapping up foundation footings on Building #1 (249,000 sq. ft.), work began on Building #2 (705,000 sq. ft.). Both had tenants lined up and waiting to move in, so managing work across both sites was critical. Despite the challenges of winter weather and the added pressures of mandatory COVID-19 shutdowns and subsequent jobsite protocol changes, the Penntex team seamlessly moved through construction and final tenant fit-out of both sites, hitting all schedule milestones.
Building Miles of Utility Connections
Because the majority of surrounding properties leverage well and septic systems, access to water and sewer services with enough capacity and pressure to accommodate site needs was not readily available. To get these key utility connections in place, the team constructed a sanitary pumphouse and water tower, building connections that spanned three miles into the next township.
Bridging Phases for Access
In addition to bridging the gap to get key services to the site, the project scope required construction of a roughly 650-foot bridge to create access from Phase #1 (Buildings #1 and #2) to Phase #2 (Building #3). Upon completion, the bridge became one of the largest privately owned spans in New Jersey.
From start to finish, careful planning combined with creative problem solving and collaboration were key to keeping this large-scale project on time and on budget.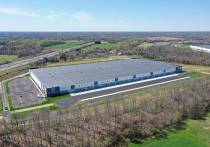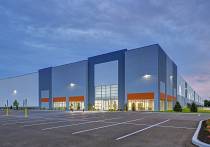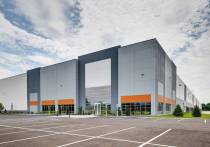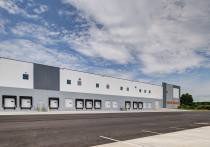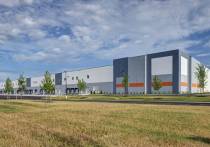 Location: Mansfield Township, NJ
Square Footage: 1,765,535 sq. ft.