An Innovative Ceiling Drop Solution to Achieve Building Upgrades
270 Daniels Way was not your typical warehouse renovation project. While work to add the facility's new 300,000 square-foot addition was more straightforward, achieving the upgrade goals for the building's original 700,000 square-foot space required developing and implementing creative solutions on a massive scale. To achieve building owner Prologis' goals for upgrading the building's sprinkler system, the Penntex team needed to drop the ceiling height from the original 70-foot span down to a max of 50-feet to achieve compliance with code regulations.
What started early in preconstruction planning began to take shape during demolition as the existing sprinkler system (and the 60-foot-high racking within which it was integrated) was removed to prepare for upgrades. Installation of the new ESFR Sprinkler System (rated up to a max of 50 feet) required reducing the original 70-foot height of the space through the addition of a new acoustic ceiling that featured:
90,000+ ceiling tiles
7,300+ sprinkler heads across 18 zones (400+ heads per zone)
250+ columns (with 40'X40' spacing)
Careful coordination to ensure the drop-ceiling installation would accommodate above-ceiling inspections at key points during construction.
Work also included integration of motion-sensing lighting throughout, the addition of 60-foot speed bays, and a 12,000 square-foot office fit-out. While the original project schedule was aggressive and required careful planning to hit milestone timelines, pressure was heightened when the goal was added to deliver access to half of the building on one side of a full-span fire protection wall ahead of full project completion. To provide the requested early access for the client, Penntex made necessary adjustments to apply resources and adapt the plan to meet the accelerated partial occupancy goals. Creative problem solving, careful coordination and open lines of communication were at the heart of Penntex's ability to deliver project success and meet critical budget and schedule goals.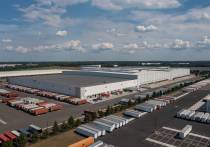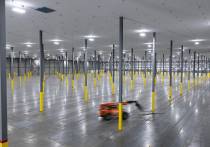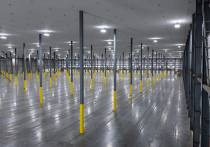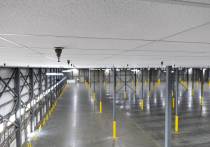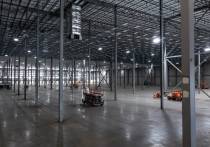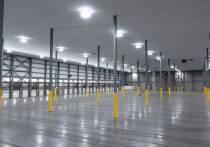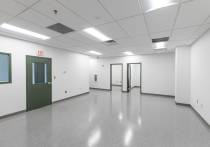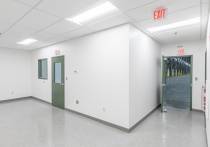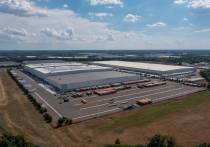 Square Footage: 1 Million sq. ft.