Standout Design Meets Seamless Integration & Function
Stewardship of the land and a commitment to industrial architecture that is sensitive to the surrounding rural landscape was of paramount importance to owner JW Development Partners II, as they began planning this industrial warehouse development in Pennsylvania's Lehigh Valley region.
Successfully delivering this two-building project on budget required strategic management of a streamlined construction cadence. From the start, the schedule was compressed and the need to build through winter created an added layer of complexity. Construction on Building B (160,000 square-feet) commenced first with work on Building A (472,000 square-feet) beginning shortly after. The impact of material supply challenges was mitigated by strategic up-front planning, coupled with Penntex's ability to keep the project in motion.
Achieving the client's goal of a site that complemented and seamlessly integrated with the surrounding landscape required aligning around a shared vision through all phases of construction. The results can be seen around every corner, through features including:
Large clerestory windows (each 9ft X 20ft)
Full-height curtain wall glazing with exposed structural steel accents
A large, screen living wall that will be filled with plants & vines
Architectural barn doors with aluminum accents
Cloud ceilings
Over 10,000 square-feet of Class-A office space across the two buildings, featuring high-end finishes and integrated mezzanines
Industry-leading ESFR sprinkler system, which required construction of a central water tank and fire pump room shared by both buildings.
From the bronze turkey statues that welcome guests at the entrance of the site to the beautiful mural that adorns the on-site fire tank, every detail was designed with intention. That same commitment to deliver on the details was at the core of Penntex's approach to Building Better to bring the client's vision for this modern industrial complex to life.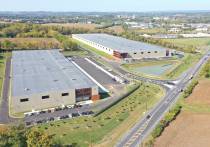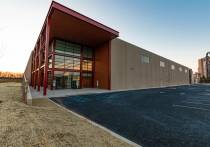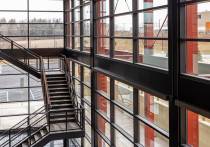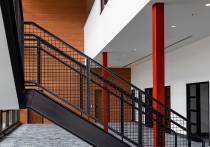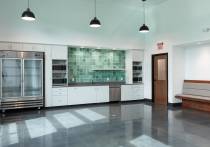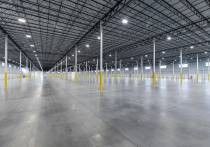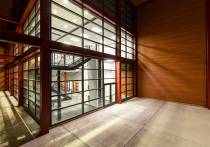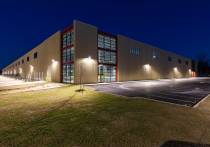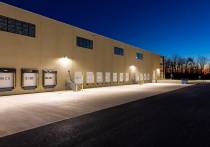 Location: Northampton County, PA
Owner: JW Development Partners II, LLC
Square Footage: 632,000 sq. ft.