New Growth for a Century-Old Company
Project Detail
Built near one of the fastest-growing distribution hubs in the Eastern United States, this 800,000+ square-foot, 40-foot clear, cross-dock facility along Harrisburg Pike in Carlisle, PA features an elaborate conveyor and automated racking system covering hundreds of thousands of square feet for New Era Cap Co (a hat company founded in the early 1920s). Standing nearly 50-feet tall, the building includes a large flexible office space with plenty of natural lighting, maintenance bay, additional workers lounge, and shipping offices. The facility also includes equipment for final manufacturing processes.
Penntex worked closely with the owners Liberty Property Trust (now Prologis) and XPOlogistics throughout the project, providing a high level of coordination and constant communication to ensure the project was delivered with the upmost quality, on time, and on budget.
An Exterior that Stands Out
In addition to exterior site improvements including large trailer parking areas, new 6000AMP electrical service and township road improvements, the building stands out as a result of its architectural elements. The concrete structure features a modern earthy paint scheme, stone-like wall accents, large glass window systems and clerestories, and a colorful landscape.
21st Century Construction
The team at Penntex truly believes in its motto, Building Better. Beginning from early concepts in preconstruction, Penntex worked closely with the site owners and in partnership with the tenants through final tenant fit-out to deliver a seamless experience. Perseverance and strong leadership were key to ensuring all involved had the information they needed to make informed and efficient decisions throughout the project, keeping the schedule and budget on track. Upon completion the site also received LEED Gold certification.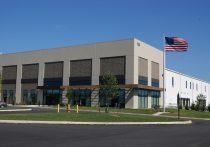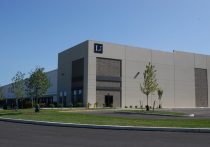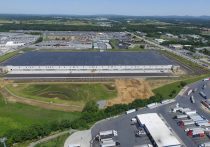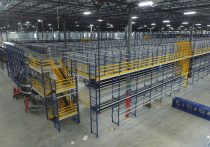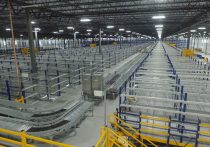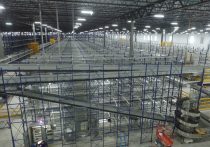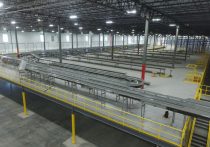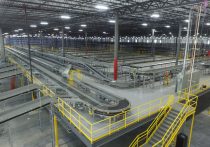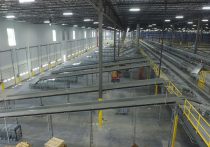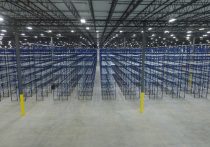 Owner: Liberty Property Trust (now Prologis)
Tenant: XPOlogistics (subleased to NewEra Cap Co.)
Industry:
Industrial & Manufacturing
Warehouse & Distribution
Square Footage: 805,600 sq. ft.