A Design-Build Business Park Tailored to Tenant Needs
Project Detail
This three-building, 43.4-acre business park along Old New Brunswick Road in Piscataway NJ featured custom fit-outs for six tenants, requiring extensive coordination to ensure each space served the client's particular needs. The client chose Penntex as a design build partner who could serve as a single source of responsibility and provide ultimate control across all project details. Penntex worked closely with owners IPT Piscataway DC Urban Renewal LLC, Black Creek Group and the six tenants throughout this design build project, facilitating open lines of communication and a high level of coordination that ensured all spaces were delivered to spec on time and on budget.
One Complex, Three Custom Sites
At the outset of construction, Penntex encountered a massive amount of abandoned building foundations, underground tanks, pipes, trash and other structures that had not been known to the site owner or Penntex during project planning. Penntex was able to crush and recycle the concrete foundations, slabs and structures (using the resulting material for stone under the truck courts and driveways) and haul away the remainder of the debris. Though this process took months to complete and caused a significant delay in the planned start of the site work, in the end, Penntex was able to deliver the project on-time, making necessary schedule adjustments to meet client needs.
In addition to exterior improvements including storm water design, new electrical service and road improvements, construction of the site included three separate buildings:
Building One
253,575 square-feet; 164 car stalls, 49 trailer stalls; 46 dock doors
Building Two
187,160 square-feet; 164 car stalls, 18 shared trailer stalls; 42 dock doors
Building Three
124,000 square-feet; 144 car stalls, 18 shared trailer stalls; 28 dock doors
The project also included six distinct tenant fit outs, each with custom specs based on tenant needs. Tenants included:
Pilot Logistics
Ukay
Turtle & Hughes
CEVA Logisitcs
NGY Stone and Cabinets
Global Transport Logistics Inc.
Collaboration Driven by Communication
Throughout construction, from planning, design and through final tenant fit out, Penntex worked closely with the site owners and in partnership with the tenants to deliver a seamless experience. Coordination and communication were key to ensuring all involved – from owners to tenants– had the information they needed to make informed and efficient decisions throughout the project, keeping the schedule and budget on track.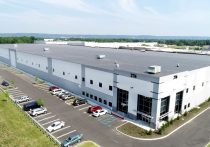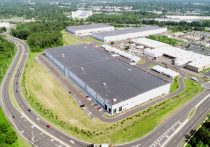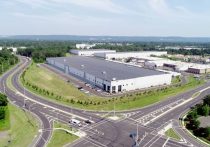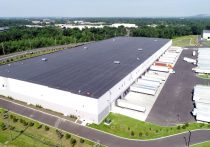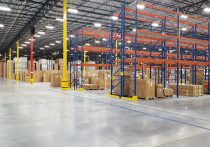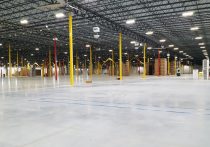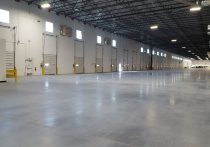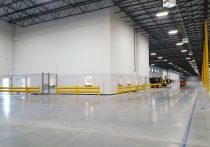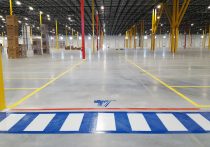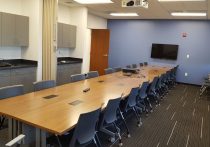 Owner: IPT Piscataway DC Urban Renewal LLC
Tenant: 6 Separate Fit-Outs
Square Footage: 3 buildings for a total of 564,735