Functionality Meets Fun in Commercial Office Fit-Out
The final phase of construction at the Jillamy, Inc. corporate headquarters in Chalfont, PA included a total fit-out of the building's west wing. Achieving the expedited project timeline (a four-month turnaround target from start to finish), coupled with ensuring construction did not disrupt the building's current occupants (roughly 120 Jillamy team members) required strategic coordination and intentional communication.
As the partner responsible for construction management through all phases of the Jillamy headquarters build, Penntex was able to create a seamless and cohesive experience throughout the final phase of the project which was key to achieving budget and schedule goals. Proactive planning and transparent communication with the client and long-time vendors and subcontractor partners helped minimize the impact of change orders and mitigate the industry supply challenges, so work could continue on time and on budget.
The new west wing space offers a variety of fun and functional features customized to meet the needs of the Jillamy team and the ways they work and collaborate. Unique features integrated across all phases of the construction process (each complemented by the high-end finishes around the space) include:
Individual offices with large windows that allow for natural sunlight
Large, open-concept lunch room
Numerous coffee bars
In-house gym/fitness center
A tube slide connecting the second-floor loft to the first floor
Elevator doors that resemble bright, steel shipping containers
Acoustic ceiling panels
Delivering this final phase of Jillamy's corporate headquarters was an exciting culmination of a build that solidified great partnerships among our teams. We were honored to be able to get their team up and running in their new west wing spaces on time and on budget.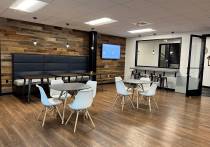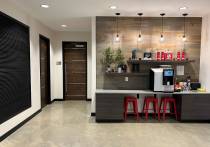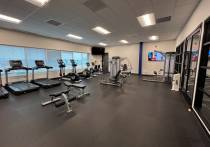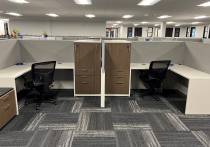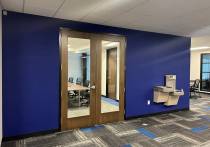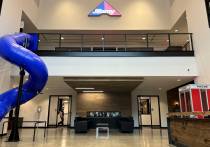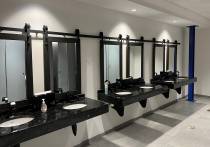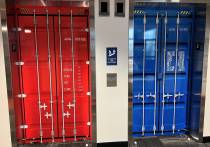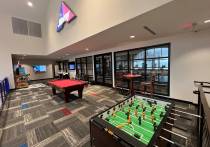 Square Footage: 10,691 sq. ft.