A Complex Build with Creative Solutions Inside and Out
Though the final size of this pad-ready 184,200 square-foot warehouse build was on the modest side, the level of complexity matched, and in many cases exceeded, that of a much larger build. Successful delivery meant finding strategic solutions and maximizing subcontractor and supplier relationships through open lines of communication to meet the client's budget and schedule goals.
While this pad-ready site required the typical addition of stone and fine grading, it also presented particular challenges. Specifically, a large existing retaining wall on the west side of the property, combined with the proximity of underground utilities to the pad (which could not sustain the weight of the crane's mass and live loads), meant executing careful planning to manage lifts of the wall panels. These limitations led to the need to position the crane on top of the two short ends of the pad, increasing the pour back area. Additionally, completing wall construction required bracing some panels from the inside of the building with helical anchors.
Throughout construction, space limitations around the site required extensive coordination among Penntex and their network of subcontractors to ensure everyone had access, and that the project cadence could advance through all its phases seamlessly. Though the build was executed during cold winter months with significant snow accumulation, the Penntex team was able to continue work to keep the project on-track despite mother nature's curve balls.
To overcome the prevalent supply chain issues plaguing the industry in the wake of the COVID-19 pandemic, Penntex leaned into their trusted supplier network to ensure in-demand materials like roofing and steel were available and at-site when needed. The team worked closely with utility companies, who were experiencing labor shortages, to mitigate design delays and secure the easements needed to keep work advancing. When a six-month switchgear delay threatened to dramatically impact the move-in date, Penntex worked closely with the township and electrical supplier to implement a temporary measure through installation of a Current Transformer (CT) cabinet to energize the building and keep the move-in date on pace with construction delivery timelines. These relationships allowed Penntex to achieve a more aggressive schedule and provide a more cost-effective solution for the Core5 Industrial Partners team with an expedited delivery date that exceeded even the start date promised by other construction firms during the bid phase.
Solving complex challenges to steward projects from start to finish is at the foundation of the Penntex approach to Building Better. It was an honor to work alongside the Core5 Industrial Partners team on this unique build. We are proud of the partnership forged and grateful to have the opportunity to serve them again on several additional projects.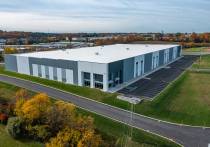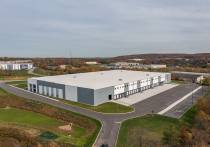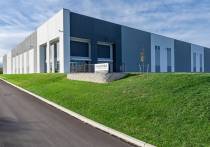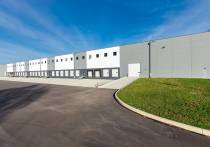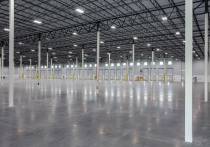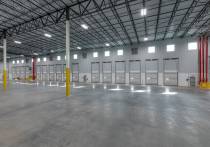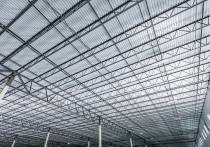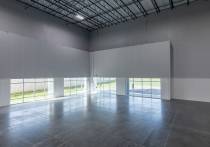 Owner: Core5 Industrial Partners
Square Footage: 184,200 sq. ft.