A Retail Renovation for a Healthcare Leader
Project Detail
Penntex was selected by the MRA Group, who represented Jefferson HealthCare, to manage and oversee the total renovation of a former 80,000 square-foot retail center located in the Lawrence Park Shopping Center in Broomall, PA.
Redesigning and Remodeling for Medical Services
The project included a complete redesign and remodeling of the exterior façade and complete demolition and then construction of the new 80,000 square-foot medical office facility. Originally used as an ambulatory care center, today, the space is occupied by Main Line Health Laboratories.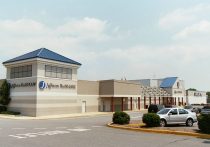 Owner: Jefferson HealthCare
Square Footage: 80,000 sq. ft.