Optimized Space for a Growing Pharmaceutical Company
Project Detail
Wyeth Labs had recently completed their new USA headquarters facility in Providence Corporate Center, located just off Route 422 in Collegeville, PA, and was already in need of additional administrative and training space.  Following a very competitive bidding process, Penntex was awarded the project to construct a new two-building complex totaling 184,000 square-feet.  Both buildings leveraged the use of Titan brick panel systems and Kawneer window systems to help keep the project on schedule. Building 200 was a 102,000 square-foot, four-story building designated for administrative purposes. Building 400, a three-story, 84,000 square-foot office building housed Wyeth Lab's new international training facility.
The two-building complex was accentuated with a dramatic brick staircase connecting the two buildings, that also featured a heavily-landscaped oval brick seating area between the two facilities.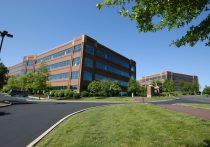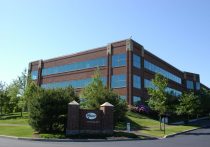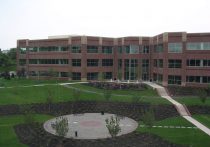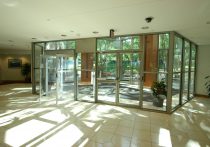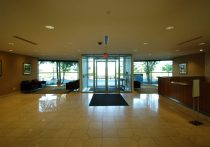 Location: Collegeville, PA
Square Footage: 184,000 sq. ft.