Creative Solutions to Overcome Complex Challenges
To address project complexities caused by on-site water and COVID-19 disruptions and achieve success on this 302,000 square foot warehouse and distribution project, the Penntex team tapped into deep industry experience to identify creative solutions focused on keeping pace with the tight timeline.
Moisture-Sensitive Site
From work to address a stream bed while bringing the site up to grade, to managing the impact of wet weather on highly moisture-sensitive soils through soil cementing and pad drying solutions, creative problem solving aimed at on-site water was a constant throughout construction.
Atypical Inspection Processes
To mitigate the impacts of mandatory COVID-19 shutdowns (which occurred near the middle of the project timeline) Penntex worked closely with officials in Monroe Township as well as third-party inspectors to execute a documentation, reporting and approval strategy to keep work advancing.
Unique Interior Wastewater Treatment & Water Supply Solutions
The unique design of this custom facility included an interior wastewater treatment system powered through a network of underground precast structures. All waste from the building filters into the tanks to be processed and ejected onto a spreading field on the property. On-site water management systems also include feeds from several on-site wells to deliver resources for domestic water and fire protection systems.
Facing a wide range of challenges that threatened to delay the pivotal occupancy date targets, the Penntex team was able to create effective solutions to keep work advancing and ultimately complete work on time and under budget.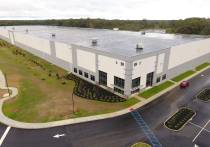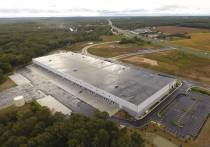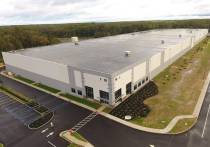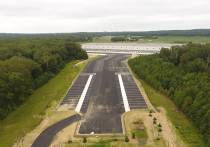 Location: Monroe Township, New Jersey
Owner: Black Creek Group (Ares Management)
Square Footage: 302,000 sq. ft.