A Temperature-Controlled Warehouse Customized to Meet Tenant Needs
Confirmation of a new tenant at the outset of construction on this 455,000 square-foot warehouse and distribution center triggered critical redesigns to ensure the final space was a perfect fit for both the tenant team and the products to be housed on site. These changes, which included high-level climate control system installation and multiple custom office fit outs needed to be completed within the original project schedule to meet vital move-in targets. Through careful planning and intentional collaboration with the owner, INVESCO, and their representative Prologis, tenant representatives, and subcontractor partners, the Penntex team was able to seamlessly navigate a range of challenges from supply chain impacts to utility complexities to deliver on time and in full alignment with tenant needs.
Delivering Stringent Climate-Control Capabilities
Meeting the needs of the confirmed tenant (a healthcare provider with high-level product protection needs) included implementing sophisticated HVAC systems and climate controls throughout the space. Full heating, air conditioning, and precise monitoring and controls ensure temperature can be maintained within the strict tolerances needed to protect the products stored onsite.
Overcoming Site-Specific Challenges
Offsite work planned across a county road from the primary build site included construction of retention basins and installation of water supply lines. The adjacent site, home to the future retention basins, however, was a farmed field of feed corn (used to produce grain in animal food), which is ideally dried to a specific moisture level prior to harvesting for optimal storage and feed production.  The timeline was further challenged by an on-site eagles' nest, which mandated a designated buffer zone was in place for a roughly nine (9) month period. Getting the work done between the window when the corn was harvested and ahead of the buffer season required creative planning and working through winter weather impacts.
Navigating Infrastructure Complexities
The site was an early addition to a fast-growing New Jersey distribution corridor, that was still working on creating the infrastructure to support area development. This led to some particular utility complexities the team had to manage carefully to avoid what could have been a halting impact on project progress. Two water authorities owned rights to elements of supply (one to bring water to the site and the other once access began on the property). Managing handoffs, metering requirements and other aspects required a high degree of arbitration and collaboration between the two providers. Ultimately two sets of metering equipment were required, including an above-ground meter kit as well as an above-ground hot box (which had to be acquired quickly after being confirmed so water access and related fire protection system testing could advance on schedule).The build also included substantial offsite highway and roadway improvements, signal changes, road widening and sound wall construction, which required overnight and off-hour work to ensure minimal disruption and access impacts, while also meeting timeline goals.
Mitigating Supply Chain Impacts
While construction occurred at the height of many of the industry's most plaguing supply chain issues, Penntex was able to partner with owner representative Prologis on a material purchase and supply strategy that would keep work advancing on the aggressive timeline established.
Prioritizing Collaboration & Documentation
From helping guide the pool planning process in partnership with owner representative Prologis, to ensuring both they and their new tenants had a clear picture of project progress every step of the way, the team prioritized open lines of communication throughout construction.
The greater the challenge, the higher the Penntex team rises to achieve project success for our clients and it was an honor to serve as the construction management partner for this custom build. The final delivery, a LEED Gold facility, features high-end Class A office spaces with elevator access and tightly temperature-controlled warehouse space custom-built for the client's sophisticated racking and conveying systems. By taking a strategic approach to planning and management, the Penntex team was able to deliver on time and maximize value every step of the way.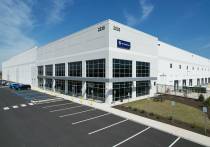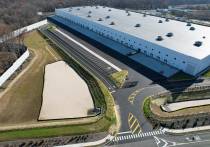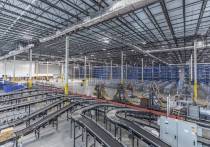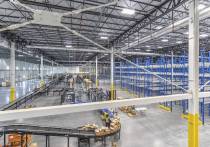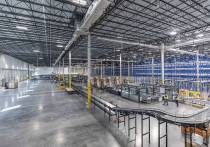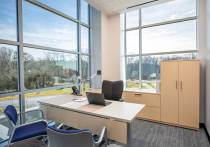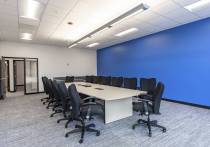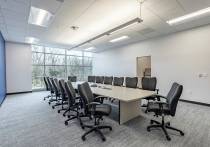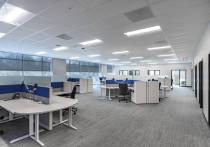 Location: Woolwich Township, NJ
Square Footage: 455,000 sq. ft.