Managing Site Complexities to Deliver Project Success
On paper, this 264,600 square-foot tilt-up construction warehouse and distribution facility may seem like a straightforward, high-quality build. But the complexities of the site where it is located led to a construction process that was anything but standard. Achieving success required the team to lean into their expertise and depth of experience to deliver custom solutions to keep work on track.
Airport Adjacent & in the Flight Path
The site's location, directly in the flight path of the Lehigh Valley Airport (ABE), required close coordination with the Federal Aviation Administration (FAA) to ensure cranes and other construction equipment met height clearances and were equipped with the required visibility resources and lighting.
Moisture-Sensitive Substrates & Stormwater Solutions
Penntex was responsible for an extensive sitework package to house three buildings total on a 145-acre parcel. Managing the site's high clay content and moisture-sensitive soil required soil cementation to ensure a surface that could weather the construction process. A unique solution was also delivered to address the site's stormwater runoff, which is directed into an adjacent quarry. The 150-foot elevation change between the sites leads to an uncommon waterfall effect following precipitation.
Roadwork Complexity
Completing required roadway improvements was dependent on work to be conducted by others for a site under development further down the road. To help keep the project advancing on time, Penntex created an agreement with the Pennsylvania Department of Transportation (PennDOT) and the other project team and took the lead on the full scope roadwork improvements.
Tenant-Ready Construction
To accommodate intended use, the floor has wide-bay slabs in the loading area which is reinforced with steel fibers.
Successfully delivering this LEED-certified facility meant creating smart solutions to uncommon challenges through an approach to coordination and partnership focused on infusing value every step of the way.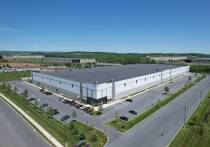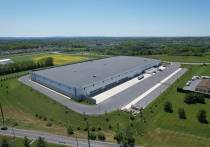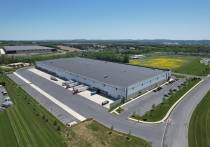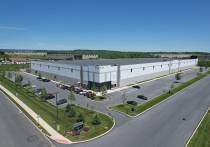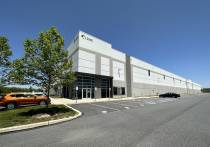 Location: Northampton, PA
Owner: Liberty Property Trust (Prologis)
Square Footage: 264,600 sq. ft.