A Two-Warehouse Complex That Fulfills Tenant & Community Needs
This high-profile project located within the city of Baltimore, Maryland features two warehouses that total over 300,000 square feet. The 33-acre site was home to the former Seton Keough High School, a former private school institution that closed in 2017.
Complex Sitework: Demolition, Culverts, Retaining Walls, & Sand Filtration Basins
Getting the project underway included demolition of the existing five-story high school. Sitework included removing and replacing two large culverts and construction of surrounding retaining walls to accommodate grade and elevation changes. Two bio-retention pods/sand filtration basins were also installed as part of on-site stormwater management. Maintaining access to and around the property while sitework was being completed required strategic planning to accommodate the demolition and reconstruction of culverts, on-site bridges and access roadways.
Building 1: Customizations for PepsiCo
Delivered on an expedited timeline to achieve the target occupancy date, customizations for this 112,000 square-foot build-to-suit space for Frito Lay, a PepsiCo brand, included:

42 dock positions and shelters with hydraulic pit levelers and lifts.
Interior vehicle maintenance bays with undercarriage drainage systems in the floor and an air filtration and exhaust system.
Full tenant-specified racking system.
A 10,000 square-foot office fit-out with high-end finishes.
High-security exterior perimeter fencing to provide separation and security between Buildings 1 and 2.
Building 2: A Flexible Tenant-Ready Space
For Building 2 (a 187,000 square foot built-to-spec warehouse), the focus was on creating a space ready to accommodate a future tenant and provide flexibility for customization based on their needs.
Adding Value for the Community
Achieving sustainability goals and integrating features that proactively benefited the surrounding Baltimore community included:

LEED Silver certification
Enhanced landscaping with a large quantity of pollinators and native plants.
Loading docks and other operations were strategically placed on the interior of each warehouse to buffer the noise that exits into surrounding areas.
LED lighting fixtures were selected to mitigate light pollution to neighboring locations.
The site complexity, coupled with concurrent construction of Buildings 1 and 2 was further complicated by supply chain disruptions created by the COVID-19 pandemic. To mitigate impacts and keep the compressed timeline on track, Penntex was able to execute an aggressive material release and purchase and on-site storage plan.  A high-degree of coordination with both the client and their incoming tenant partners was powered by strategic, transparent communication that included weekly progress reports including aerial video updates captured and compiled by Penntex's FAA-certified drone pilots. This strategic approach to scheduling, supply chain management and communication ensured project completion on time and on budget.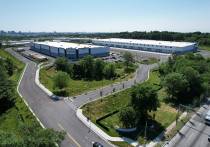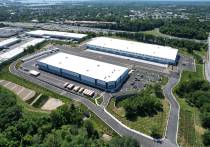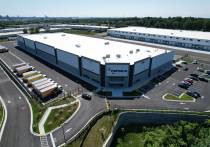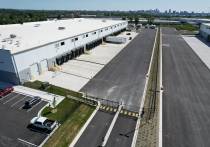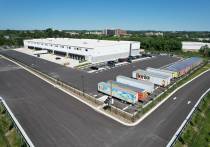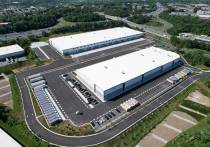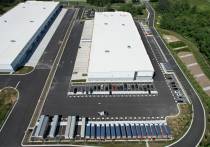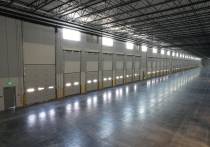 Location: Baltimore City, Maryland
Square Footage: Building 1 – 112,000 sq. ft.; Building 2 – 187,000 sq. ft.