Renovation & Expansion of an Amazon Distribution Center
Project Detail
This extensive renovation and expansion project in the Boulder Business Center had strict schedule requirements to meet the needs of the site tenant, Amazon.
A Prototype for the Future
Plans called for installation of 235,000 square-feet of custom-made structural mezzanine space into the existing 600,000 square-foot building along with the addition of 45,000 square-feet of new office space along what was once the loading dock area. The facility was custom designed to serve as a prototype for Amazon's new line of fulfillment centers. In addition to strict timeline milestones, the project also entailed complicated phased tenant occupancy plans.
Optimized Delivery by Design
Throughout the project, the Penntex team was responsible for coordination with Amazon's racking and conveyor installers.  The high-density, narrow aisle racking system includes three levels of platforms for order picking. An extensive conveyor system provides service to the three levels of rack shelving from the two ends of the building, delivering product to the center mezzanine for packaging. Following packaging, products are delivered to another conveyor system, which subsequently loads the packages onto trucks for delivery.
From start to finish, the Penntex team worked closely with owner Liberty Property Trust (now Prologis) and Amazon to ensure the project was optimized in alignment with the Amazon vision and timeline needs. We are proud to be part of creating the prototype fulfillment center and charting a roadmap for the future.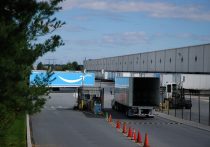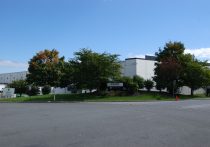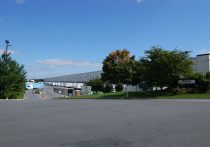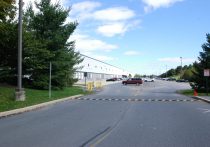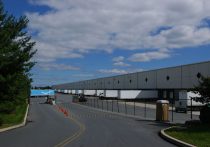 Location: Breinigsville, PA
Owner: Liberty Property Trust (now Prologis)
Square Footage: 835,000 sq. ft.