Total Renovation of an Aging Car Dealership
Project Detail
A high-end luxury car dealer, Algar Ferrari of Philadelphia needed an overhaul of their aging 30,000 square-foot dealership in Rosemont, PA to align with Ferrari's current brand look and experience. Project components included interior and exterior renovations to the auto showroom, office/administration areas and service facility. Key to the project was an inherent understanding of working with luxury suppliers and materials as well as the needs specific to automotive dealer facilities when it comes to a renovation project. Even more critical was the dealer's need to remain open and able to serve customers throughout the renovation.
Open for Business During A Major Overhaul
Penntex worked closely with the Algar Ferrari team to minimize disruption and ensure they were able to deliver top-notch service to customers throughout the project. Project components included:
Exterior
Reclad exterior with a new composite metal panel system and stucco finish
All new aluminum windows and entrances
Updates to the membrane roofing system and copings.
Interior
Comprehensive renovation to confirm with the current Ferrari corporate identity standards and finishes
Built-in custom display shelving and lighting
New "hole-less" passenger elevator and handicap-accessible wheelchair lift
New electrical and HVAC systems
A new sprinkler system including a new electric fire pump with emergency generator
Significant structural modifications to accommodate the new floor plans designed by Ferrari Corporation in Italy
Algar Ferrari celebrated their grand re-opening on time in a facility delivered on budget and were able to remain open for business during the extensive renovation project. The Penntex team was proud to partner with this outstanding brand to bring a new car buying and service experience to life in the Philadelphia area.
Client Feedback
"The Penntex team covered all the details from seamless project planning to ensure the dealership was able to remain open and service customers throughout the renovation to meticulous material selection necessary to deliver the wow factor in a luxury space. Optimized schedule and budget management ensured the project stayed on-track and met the critical grand re-opening timeline."
Asher Hyman,
AG Hyman, LTD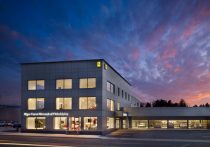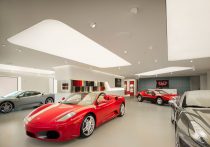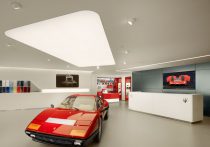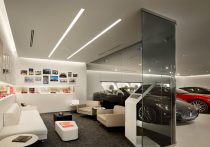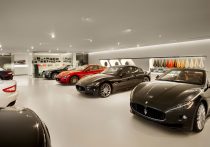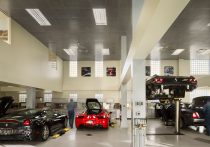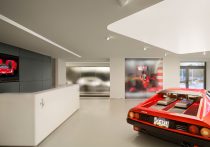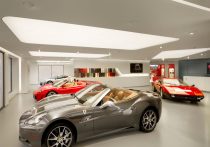 Owner: JRS Acquisitions Corporation
Tenant: Algar Ferrari of Philadelphia
Square Footage: 30,000 sq. ft.