A Beverage Distribution Facility On A Compressed Timeline
This 300,000 square-foot build-to-suit project for Cott Beverage Company in Aston, PA included a mix of warehouse space and roughly 2,000 square-feet of finished office and administrative areas. The insulated, tilt-wall construction building featured 32-foot ceilings with 21 dock doors and three additional motor-operated drive-in doors.
Achieving the specified lighting and ventilation levels were key aspects of interior work. This included installation of three 24-foot fans and a warehouse lighting package specifically designed to provide shadow-free lighting with fixtures located directly over isle ways, between the racking.
To ensure delivery on time and on budget, Penntex worked closely with the Maguire Hayden and Cott Beverage teams throughout construction. This included providing regular updates to ensure all members of the team were informed of the current status and upcoming areas of priority.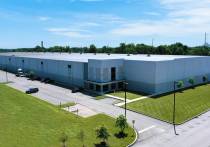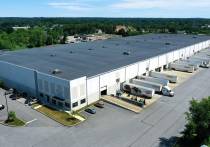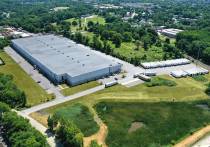 Owner: Maguire Hayden Real Estate Company
Tenant: Cott Beverage Company
Square Footage: 300,000 sq. ft.