Building Community by Supporting Young Campers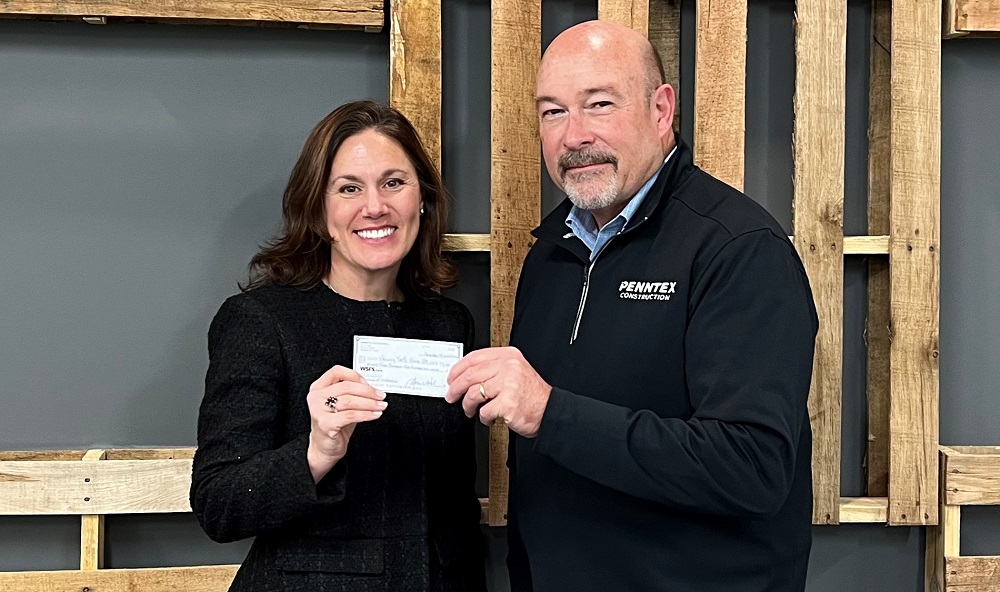 Penntex Construction has committed $187,000 to support young campers in their participation in STEM and arts programs offered by Valley Youth House at Camp Fowler.
Founded in 1973 as a single shelter in Bethlehem, Pennsylvania, Valley Youth House currently serves thousands of youth across 15 counties in Central, Northeast, and Southeast Pennsylvania. Valley Youth House supports young people who are experiencing homelessness, housing insecurity, and loss of family connections to achieve healthy and independent futures. Personalized programs and services offer emergency shelter, stable housing, counseling, and life skills training.
At Valley Youth House, team members utilize responsive, customized programs to meet the needs of vulnerable young people in our communities. Nature offers restorative, stress-reducing benefits, and the outdoor experiences at Camp Fowler promote positive development in a way that is not likely to occur in a conventional setting. A team led by a Master's-level clinician use therapeutic, challenge-based programming so campers experience breakthroughs and healing, resulting in behavioral changes that lead to their future growth.
At the heart of the Penntex approach to Building Better is a commitment to support the local communities the organization serves.
Jim Hoolehan, President of Penntex Construction shares, "Penntex Construction is pleased to commit $187,000 to Valley Youth House to support their incredible work in helping youth in our community. Our team is committed to building community by helping organizations we are passionate about in the areas we serve. We are honored to be part of removing barriers and creating opportunities for more children across the region to access this valuable learning resource. We look forward to seeing firsthand how the funds will benefit young campers."
Camp Fowler serves youth of all ages with a focus on those who would otherwise not have access to camp experiences. Adventures in Arts and Adventures in STEM camps provide informal summer learning experiences, helping to level the playing field for underserved youth whose families could not ordinarily afford such a program.
Informal learning has been shown to promote student success and engagement. Adventure-based learning that combines behavioral health support are a means to reach youth struggling with behavioral health issues, as is the case with many youth experiencing homelessness and in the foster care system.
"By removing any financial barriers, Camp Fowler becomes more accessible to youth who could greatly benefit from this life-changing camp," said Christina Schoemaker, Senior Vice President of Development, Grants, and Marketing at Valley Youth House. "We are so grateful to Penntex Construction for making this generous donation that will send hundreds of young people to Camp Fowler this summer."