New third office location added in Mechanicsburg, PA in alignment with continued growth.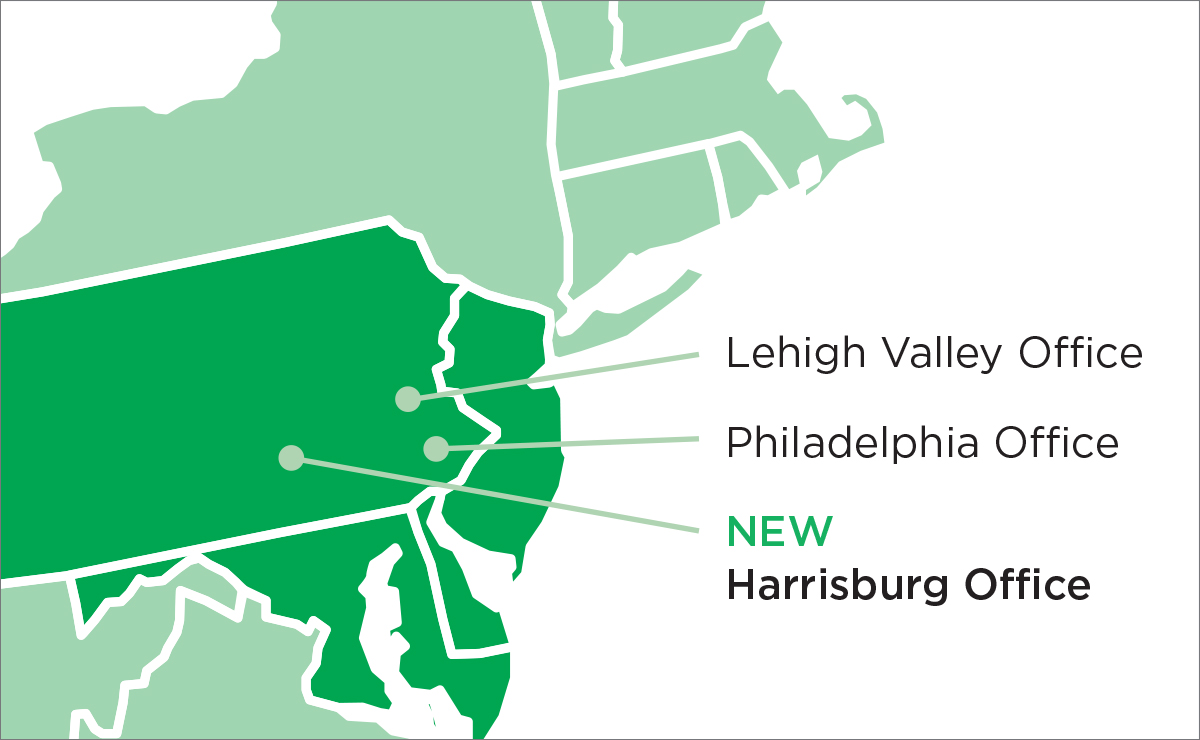 Penntex Construction is pleased to announce the addition of a third office location in Central PA. The new Harrisburg-area office comes as Penntex continues to strategically grow to continue to best serve the company's clients.
"Our team's experience across the Central PA region goes back more than 20 years. While we have had a consistent presence working at jobsites around the area for many years, we're excited to now have a central location for both our team and clients that further demonstrates our connections to the region," said Penntex President Jim Hoolehan.
The new Central PA office officially opened March 1 at 5001 Louise Drive, Suite 101 in Mechanicsburg. The office will serve as home base for Penntex's Harrisburg-area team members and provide space for continued growth in the future. The addition marks the company's third Pennsylvania location. In December 2022, Penntex moved into the company's new expanded headquarters in the Philadelphia area (460 Norristown Road, Suite 310, Blue Bell, PA). The Lehigh Valley office (7535 Windsor Drive, Suite 201A, Allentown, PA) was established in 2017.
"Penntex's unprecedented growth over the last eight years, including the addition of over 50 team members and revenue growth of over 400%, has been led by a strategic focus on continuing to evolve to best meet the needs of our clients and partners," said Hoolehan. "Our promise of Building Better is guided by commitments to strategically growing our team in the areas where we build to best serve our clients and continually investing in the communities we serve," said Hoolehan. "We look forward to the new opportunities this office presents to grow our connections in and support of the Harrisburg and Central PA region."