BRIAN COTTONE AND RONDA BEEMER ADDED TO VICE PRESIDENT OF BUSINESS DEVELOPMENT ROLES
Penntex Construction is proud to announce the addition Brian Cottone and Ronda Beemer, who have been added to the team in Vice President of Business Development roles as part of ongoing strategic growth efforts. Cottone will operate out of the company's Philadelphia-area office in Blue Bell, PA, while Beemer will lead efforts in the Northeast Pennsylvania region from the Penntex Allentown location.
"Both Brian and Ronda bring a wealth of experience to the team, along with complementary areas of expertise, skills, and connections that strategically align with the company's growth and development goals," said Jim Hoolehan, Penntex owner and president. "At Penntex, relationships are the heart of the way we work and adding Brian and Ronda to the team now, as the company continues to grow and expand to best-serve our partners around the region, will help ensure we are able to successfully deliver exceptional experiences across all aspects of the client experience."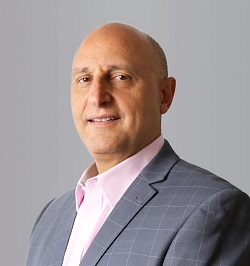 While Cottone will be based in the Philadelphia region and Beemer in the Lehigh Valley area, the two will work closely together to leverage their collective experience to support Penntex clients and partners, and continue to raise awareness for the company's work across the rapidly expanding Mid-Atlantic service area.
During his over 20 years in the industry, Cottone has worked with leading global property management firms, managing high-profile portfolios encompassing millions of square feet across the commercial, industrial, and manufacturing sectors, consistently growing revenue and profitability. His unique experience working alongside a range of construction management teams as well as brokers and lenders across all facets of the building lifecycle gives him unique perspective and view to support the owners and partners Penntex serves.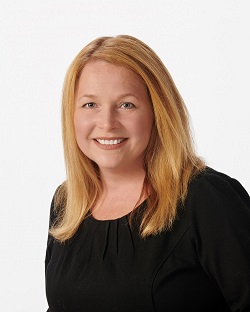 Beemer's experience includes a dynamic mix of expertise and connections built over 20 years in construction, architecture, and engineering business development with top Pennsylvania firms along with direct hands-on industry experience gained as an interior designer. Beemer's firsthand construction knowledge spanning numerous industries, coupled with expertise in business development and relationship management, help her add value as a resource and partner who can support clients through all phases of construction.
"Penntex's unprecedented growth over the last eight years, including the addition of over 50 team members and revenue growth of over 400%, has been led by a strategic focus on continuing to evolve to best meet the needs of our clients and partners. Our geographic reach has expanded rapidly and is continuing to grow, now extending across Pennsylvania, New Jersey, Delaware, Maryland, Virginia, West Virginia and the Washington D.C. region," said Hoolehan. "Our promise of Building Better is led by a commitment to investing in the team so we can support our clients with exceptional service. By adding Brian and Ronda in these critical business development leadership roles, we are continuing to position Penntex to intentionally grow and continue to thrive as we move into the future. I'm looking forward to the impact I know they will make."