A Residential Look for a Suburban Setting
Project Detail
Tri-County Urological Associates wanted a residential look for their new medical office building to fit in seamlessly with the surrounding suburban setting. Penntex served as the design-build construction manager on the project, working closely with Wuff Architects and designated project engineers from concept through completion. The 14,000 square-foot facility was designed in a u-shape to maximize daylight and views to the exterior, including leveraging the beautiful inner courtyard.
Penntex worked closely with project partners, choosing materials that would fit the residential aesthetic, inside and out, while giving the practice a warm feel focusing on delivering solutions that offered durability and longevity throughout the space.
Client Feedback
"Due to our excellent history with Penntex on many significant projects, we selected the Penntex team for this accelerated project under a design-build contract. The scope was for both the 14,000 square-foot building and the interiors of this outstanding urology center. Following their preliminary construction estimate, Penntex competitively bid all trades in an "open book" review with the owner to ensure control over cost and schedule. As evidenced in the photographs, the level of workmanship from the sub-contractor team was exceptional and the Tri-County client was exceptionally satisfied."
Al Wuff, President,
Wuff Architects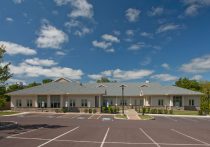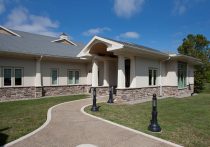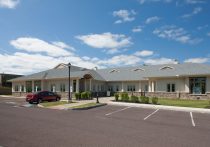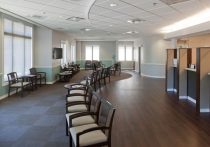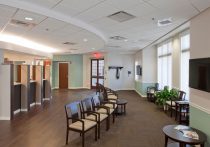 Owner: Tri-County Urological Associates
Square Footage: 14,000 sq. ft.