A Look At Penntex's Recent Growth & What's Ahead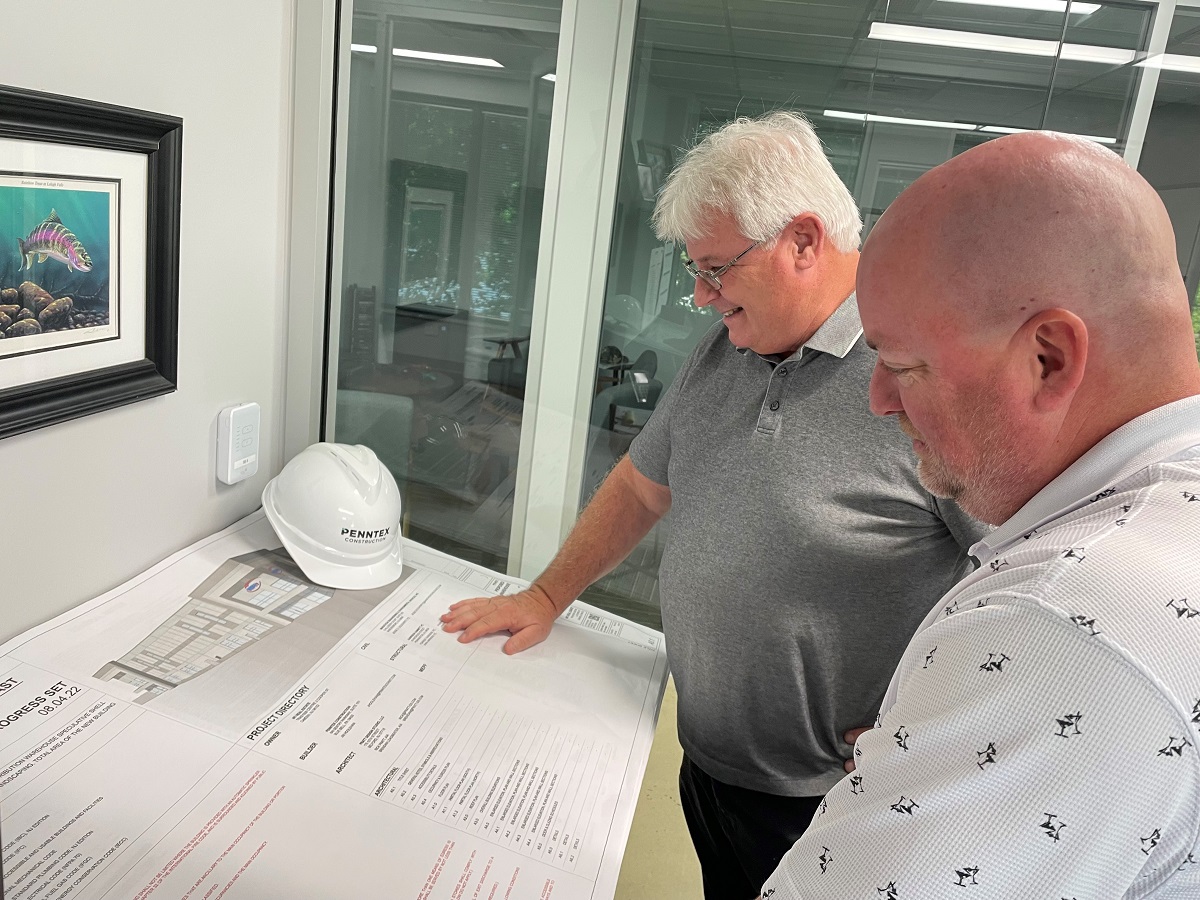 In 1979, John Pregmon founded Penntex with a vision for creating a construction company committed to Building Better – a simple, yet powerful promise that has guided not just who we are and how we build, but also how we grow in service to our clients and communities. This client-centric growth strategy has included adoption of new technology, expansion into new service areas, intentional team growth, and a continual focus on creating a culture that attracts and retains top talent.
Over the past several years, Penntex has experienced unprecedented growth and we wanted to take this opportunity to share a look behind the scenes at some key milestones and share insights with our clients and partners on what's ahead as we continue to prioritize a client-centered approach to company development.
Building on Trusted Client Relationships
At Penntex, we prioritize relationships and focus on creating lasting partnerships with our clients, built on a foundation of trust, transparency and commitment. As a result of this focus, we are grateful for the longstanding relationships that have led to repeat business as well as referrals, both of which have been major contributors to the company's unprecedented revenue growth of over 400% over the last eight years. We've also recently added two industry leaders in new Vice President of Business Development roles to help ensure we continue to deliver exceptional service across all aspects of the client experience.
Team Growth for Superior Service Delivery
In that same eight-year timeframe, Penntex has also expanded the team, adding depth and experience through over 50 new hires. Team growth has been spread across departments from company leadership and administrative staff to the addition of experienced team members at all levels in the field. This blend of new talent, combined with our tenured team, positions Penntex to continue to grow and thrive as we move into the future, while ensuring we continue to produce exceptional work and provide superior client experiences.
Geographic Expansion
Where we build has grown significantly since John opened up shop in 1979 in Center City Philadelphia to support the area's construction, renovation, and fit-out needs. Expansion has been led by going where our clients need us. Today, we proudly work in communities across the greater Pennsylvania, New Jersey, Delaware, Maryland, Virginia, West Virginia and the Washington D.C. region.
Lehigh Valley Office Launch & Growth
The physical locations of our offices have also changed over the last several years. As our team and coverage area grew, it was important to adapt our own office locations so they could continue to act as hubs for coordination and collaboration. In 2017, the Allentown office was opened. By 2018, the growing team in the area meant moving to a larger space in the same building. In December 2021, we moved into a new, larger office space on Windsor Drive to accommodate the expanding team and client base in the region.
What's Coming Up: Philadelphia HQ Updates
We're currently in the process of finalizing Penntex's new Philadelphia headquarters location and looking forward to unveiling it in the coming months. The new space expands our current 14 offices to 26 and will offer additional collaboration spaces, training areas, and meeting rooms. Much like the strategic growth initiatives that came before it, this move will ensure Penntex stands ready to continue to grow and thrive to support our clients and serve our communities moving into the future. We will be sharing additional details and an inside look in our next edition of our quarterly e-newsletter. You can signup here to get the news as soon as it's released.
While the last several years have presented many unexpected challenges resulting from the pandemic and resulting changes in workflow, the workforce and supply, Penntex has continued to grow through an unwavering focus on Building Better. Each strategic expansion has been focused on adding value for clients and positioning Penntex to continue to deliver quality work on-time, on-budget and through a superior client experience. We are grateful to all our clients and partners who have placed their continued trust in the team throughout this journey and we look forward to many exciting opportunities ahead. If you have an upcoming project to discuss, get in touch with the team. We look forward to connecting.