An update from Penntex Safety Director Joe Shinn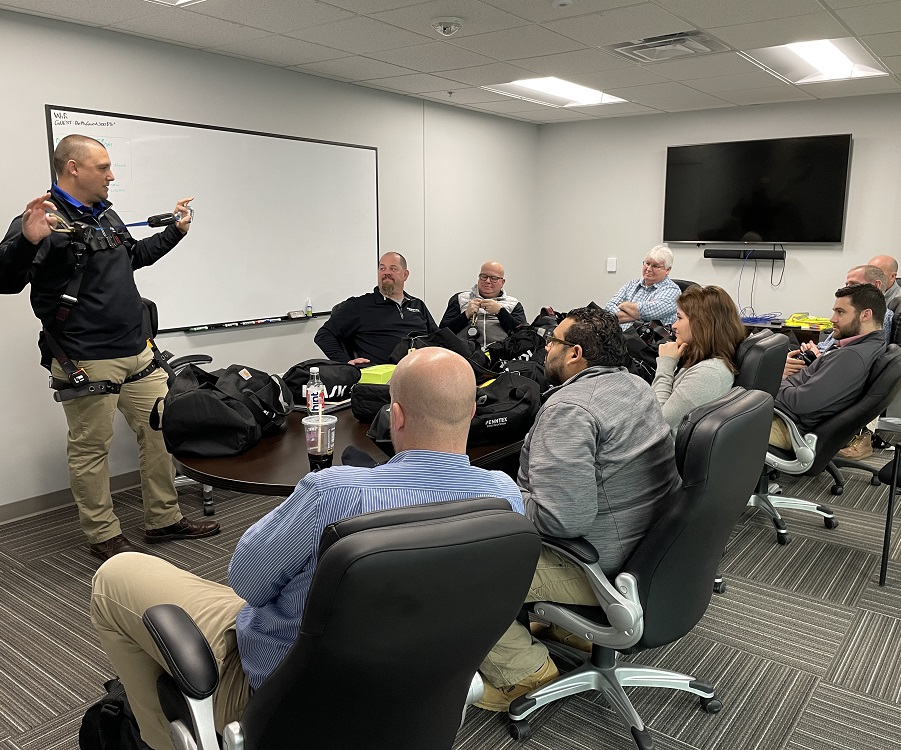 Safety is a core element of our Building Better promise and is a fundamental part of our operation. About far more than achieving regulatory compliance, safety is embodied by the Penntex culture – a culture that strives for excellence and is continually improving. Our culture sets the bar high – intentionally pushing our employees and our subcontractor partners to keep safety at the forefront.
Recently, our safety program achieved a silver-level designation through the Associated Builders and Contractors' STEP Safety Management System. Founded more than three decades ago, STEP is a world-class safety program that dramatically improves safety performance among construction industry participants. STEP participants measure their safety processes and policies on key components through a detailed questionnaire with the goal of implementing or enhancing safety programs that reduce jobsite incidents. According to ABC's annual Safety Performance Report, STEP participants can reduce recordable incidents up to 84%, making the best performing companies more than eight times safer than the U.S. Bureau of Labor Statistics industry average. This submission marked Penntex's first entry into the program and we are grateful for the total team commitment that led to a sliver-level award.
Achieving this industry benchmark is an important milestone on our journey to safety excellence. There are many important factors that have contributed to where we are today and our ability to achieve this meaningful designation. Over the past year and a half, our team has experienced considerable growth, and in addition to strategic onboarding to acclimate and embed new team members into the Penntex safety culture, we continue to expand our proactive training programs for team members of all tenures across the office and field. Our leadership consistently invests in the tools and resources needed to continually improve our safety performance. Some of the most recent investments include:
The addition of the Safety Director position in August of 2021 was a springboard to propel our internal safety efforts forward.
Our diverse safety training and certification program continues to expand, adding new topics and opportunities each quarter.
We have expanded our use of technology as part of safety monitoring including implementing a tool that facilitates real-time field inspections, audits and reporting.
A new comprehensive video-based on-site orientation program for our subcontractor partners available in both English and Spanish.
In 2022, we invested approximately $90,000 in state-of-the-art PPE for all team members, specialized fall protection gear, and AEDs for every jobsite.
Our safety committee, which meets consistently every month, includes team members from all areas of the company and serves as a representative body that keeps a pulse on safety, bringing actionable ideas and suggestions from the team to spur ongoing advancement.
From the leadership team to the employees in the field, everyone at Penntex is committed to ensuring a safe work environment. STEP is a powerful tool for measuring our safety performance against the best in the industry. As we continue to improve our safety culture, we do so with excitement for where we will be tomorrow, next month and years down the road. We look forward to using this STEP designation as another tool to track our progress toward safety excellence.